What's on this week?
Here's a round up of what shows are on this week.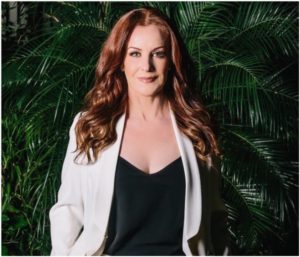 Anahera, on at Circa Theatre to 7 October 2017
A contemporary domestic thriller (in the style of Broadchurch) about a struggling kiwi family. Liz and Peter Hunter have it all. A great marriage, successful careers, a beautiful house and two wonderful children. Until their son Harry goes missing. Distraught, they wait for news from the police, supported by social worker Anahera. But as the hours pass and everyone is pushed beyond their limits, Anahera must make a stand. But is it already too late? Can Anahera save anyone?
A Doris Day special on at Circa Theatre to 14 October 2017
Ali Harper returns with her highly-acclaimed show A Doris Day Special. Doris Day, with her bubbly personality, lilting voice and blonde beauty, was America's singing sweetheart of the silver screen during the 1950s and 1960s. With her hit songs Sentimental Journey, Secret Love and Que Sera Sera, Day was for many years ranked as the #1 female box office star in the world. Directed by Stephanie McKellar-Smith with the Big Band Musical Direction by Rodger Fox, it's 1971 and Doris is filming her Television Special. You are invited to be a part of A Doris Day Special television studio audience and celebrate the life and songs of that quintessential girl next door.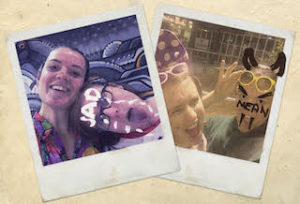 Me and My Sister Tell Each Other Everything
 on at BATS Theatre to 23 September 2017
A family-unfriendly play about sibling relationships set to song and hubris. Siblings relationships are a bond you share with those humans no one else can understand – you know EVERYTHING about each other, the good, the bad and the ugly (and the naked, drunk, stupid, sad and glorious).Please note:  Me and My Sister Tell Each Other Everything contains detailed discussion and graphic portrayal of suicide including blood. It also contains coarse language.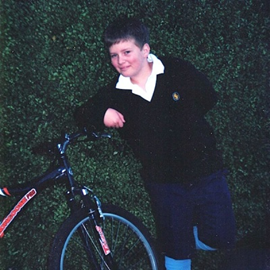 I, Will Jones, on at BATS Theatre, 19-23 September 2017
I, Will Jones is the third show from comedian and writer Eamonn Marra. It investigates the hypercompetitive, hypermasculine culture of New Zealand's all-boys high schools. Directed by New Zealand Fringe Award-winning director Adam Goodall (Stand Up Love, Proficiency Test), I, Will Jones is a provocative and hilarious story from one of New Zealand's most highly-regarded up-and-coming comedians about the people we are and the people we'd rather be.
"If you could be anyone in the world, who would you be? To Eamonn Marra, twelve years old, the answer is obvious: Will Jones, the coolest kid in intermediate. When Eamonn and Will end up at the same high school, both at the bottom of the heap, Eamonn gets a chance to live his dream – he strikes a deal with Will to switch lives, a couple of hours at a time, like the Animorphs in those books. Finally, Eamonn can be the person he wants to be, if only for a little bit… but what happens when that's no longer enough?"
Playshop live at BATS Theatre, on Fridays
Fast, spontaneous comedy from nothing! They're back and bigger than ever; with more thrills and spills in late-night comedy that's uniquely PlayShop.  Be led by our charming actors through a night of fun, frivolity and feel-good vibes.
Brackets at BATS Theatre, monthly on Saturdays
A monthly smorgasbord of queer entertainment – everything from plays to podcasts to poetry slams.
All that's best in queer performance, for and by the queer community. Brackets is our history told through performance – everything from plays to podcasts to poetry slams. We're popping the lid on the dress-up box, dusting off our copies of Dykes to Watch Out For, and sitting at the feet of our favourite auntie to hear the stories she couldn't tell us when we were younger.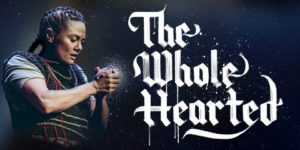 The Wholehearted at the Hannah Playhouse 20-23 September 2017
An honest portrayal of the extreme power of love, The Wholehearted is a heart-warming devised theatre work that spans generations, genders and cultures. A mix of characters tenderly and humorously share with us their search for a wholehearted way of life, exploring what people do in the pursuit of love and how love changes us. Journeys of heartbreak, grief and loss are charmingly and vigorously transformed by the ensemble to the courage, compassion and joy that exists within each of us.
Elsewhere
World of Wearableart Awards Show on at 21 September -8 October 2017
The World of WearableArt®, known as WOW®, is a renowned international design competition that attracts hundreds of entries from all over the world.