Preview: Kia Mau Festival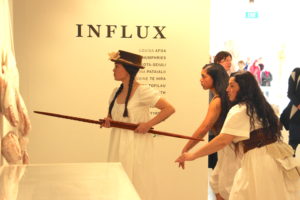 The fourth Kia Mau Festival is on from 1-16 June 2018. A contemporary Indigenous theatre and dance experience, the festival celebrates Māori, Pasifika, First Nations artists and their companies.
Kia Mau Festival is an innovative experience for whānau and communities throughout the Wellington region to engage with Tangata Whenua and First Nations artists from across te ao marama.
"Looking to the future of this Festival and the industry we feel it's important to put youth at the forefront" says Hone Kouka, Festival Curator. "Youth focussed, wāhine led and socially pertinent.  These key elements are at the heart of the 2018 Festival."
Opening the Festival is Wāhine Works with a production of Waiora: Te-u-kai-po (The Homeland) by Hone Kouka. When the former Whangarei Girls' High School students set up Wahine Works, they included in their aims for it to be an ongoing company that would produce accessible theatre by charging no more than they or their whanau could afford.  This talented team are thrilled to take advantage of the 'opportunity of a lifetime' to travel to Wellington and stage the opening act of the Festival, 1-9 June at the Hannah Playhouse. Spokesperson for Wahine Works, Zahra Cherrington says "With this theatre production, we are making the maximum effort to be acknowledged with our contribution to the korero on Maori mental health and youth suicide and to our inclusion as Maori women in the future of New Zealand. We think theatre is really, really important so we want Wellington, especially Maori, to put on their coats and beanies to come see Waiora!"
Continuing the theme of supporting and focusing on emerging artists are new works by emerging companies such as OiOi Productions from Auckland, with Beneath Skin and Bone and Y | Not from Christchurch with La'u Gagana, delving into the question of 'New Zealand Samoan vs Samoan New Zealand . . . are they not the same?'
Most of the works will be at BATS Theatre who are offering a season pass – $45 for three shows in the Kia Mau Festival.
Alongside the performances, the playwriting festival Breaking Ground, 11-16 June,  will be looking at three new scripts by three emerging playwrights from New Zealand and Australia – Whitireia Performing Arts 2017 graduate Maia Diamond, Sydney based emerging playwright Henrietta Baird, and acclaimed Wellington based actor Nancy Brunning – all writers are welcome to participate in this free script workshopping platform.
2018 KIA MAU FESTIVAL LINE UP: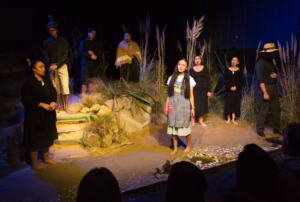 1-9 JUNE Waiora: Te-u-kai-po (The Homeland) written by Hone Kouka and directed by William Walker.  Presented by Wāhine Works at Hannah Playhouse.
Hone Kouka's vivid depiction of Māori moving from their homelands to the cities of a different people. Featuring Leihana Shelford-Tito, Phoenix Karatiana, Zahra Cherrington-Irving, Kasey Harder, Ngarimu Wyatt, Tracey King, Hana Gilbert, Kayah Thompson, Mollie Jacobson, Meg Robinson, Jerome Tamihana Northcroft and Jurney Blair.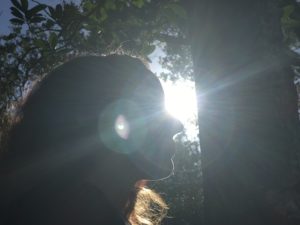 5-9 JUNE Whare by Huhu Dance, BATS Theatre Propeller Stage – written by Mapihi Kelland, directed by Sasha Gibb.  
A choreographic exploration of contemporary Pasifika and self, Mapihi Kelland (Ngāti Tuwharetoa, Ngāti Kahungunu) joins with dancers Te Hau Winitana (Ngāti Raupani, Atiawa, Tuhoe, Cook Islands), Sharn Te Pou (Tūhoe) and Paris Evans (Ngāpuhi, Ngāti Maniapoto, Raukawa, Samoa) on their very personal artistic journey in the search for what lies between.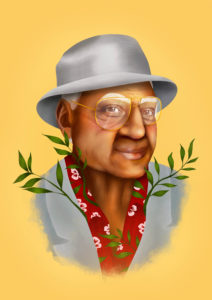 5-9 JUNE Talofa Papa by The Co-Lab, BATS Theatre HayDey Dome – created & performed by Kasiano Mita (Faleula, Samoa / Aitutaki, Cook Islands).
A journey with your grandparents at the comfort of your jandals! Papa shapes the audience's story using Samoan culture and mischief! Reminding you to slow down and breathe in the rich idea of family.  
6-9 JUNE La'u Gagana by Y | Not, BATS Theatre HeyDay Dome – devised by Y|NOT and directed by Jake Arona. Featuring Maxwell Siulangapo, Talia-Rae Mavaega, Mana Tatafu, Shane Asi, Jake Arona and Tavita Neilsen-Mamea.
New Zealand Samoan vs Samoan New Zealand . . . are they not the same? L a'u Gagana tells the story of young Samoans and their struggle to prove themselves as Samoan. The battle with self identity generations after Samoans settled here in New Zealand. What makes a Samoan if not their language? Peni, who decided when he was a young man that the language of the land he occupies is the language to identify with. Lumina'i, his daughter, now struggles to identify with the language of Peni's homeland.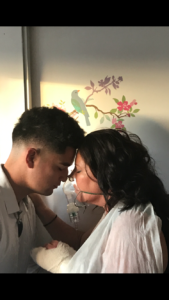 6-9 JUNE Barrier Ninja, BATS Theatre Propeller Stage – Created by Fran Kewene (Waikato / Tainui), Barrier Ninja is directed by Erina Daniels (Ngā Puhi) and features Julie Edwards (Te Arawa/Ngati Whakaue).
A verbatim play based on the testimonies of nine people's personal and professional experiences of Hauora.  This holistic one-woman show examines the experiences of health – physical, emotional, mental, social and spiritual caring – through their different experiences.
7 JUNE Faovale Imperium, Pataka Art + Museum, Porirua + 14 JUNE The Dowse Art Museum, Lower Hutt.
Wellington's premiere Comedian (James Nokise) and DJ (Don Luchito) team up to showcase a counter narrative to the romanticised voyages of James Cook though the Pacific. A heady mixture of irreverent history, pacific poetry, dynamic soundscapes – it's like the Disney film Moana… told by two guys who don't look like The Rock, who even combined wouldn't be the same size as the Rock.
Wellington Skuxologist James Nokise has composed a Poem of Captain Cook's voyage through the Pacific Region. He will humbly #behumble navigate the many Pacific cultures, as carefully as Cook himself did, as James looks at the spread of the Enlightenment… to people who knew how to sail without compasses and live in ecologically sound structure.
FREE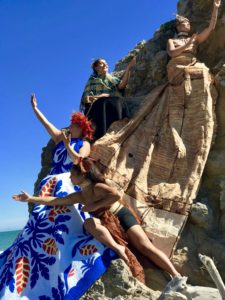 9-10 JUNE Mamai'ata by Inano Dance, Pataka Art + Museum, Porirua + 16-17 JUNE The Dowse Art Museum, Lower Hutt. Choreographed by Te Hau Winitana, Featuring Te Hau Winitana, Jordan Fuimaono, Samoana Nokise + Mapihi Kelland.
Sheds new light upon the overwhelming Western portrayals of Polynesian women who ura, siva and haka. Shown through a diverse aesthetic of cross-cultural dance, modern movement, sound, image and film.
FREE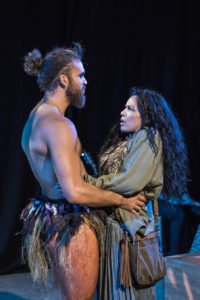 12-16 JUNE He Kura e Huna Ana by Taki Rua Productions, BATS Theatre HayDay Dome – written by Hōhepa Waitoa and directed by Nancy Brunning.  Featuring Puawai Blossom Winterburn, Tanea Heke, Scotty Cotter, Nepia Takuira-Mita, Sheree Waitoa. This new work is produced by Taki Rua Productions.
Acclaimed te reo Māori production He Kura E Huna Ana is performing in Wellington for the first time. Drawn from traditional Ngāti Waewae kōrero, it tells of the origins of pounamu in Arahura. When Tauranga Moana ancestor Waitaiki is abducted by the jealous taniwha Poutini, her lover Tamaahua pursues them to the depths of the Arahura River. Returning to her papa kāinga on the anniversary of her family's death, young Hine seeks consolation in the myths of the greenstone trail. Raised solely by her Taua, Hine battles the grief that left her tipuna transformed into pounamu. Me hoki whakamuri kia anga whakamua.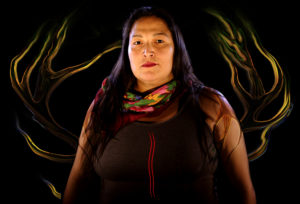 12-16 JUNE Deer Woman by ARTICLE 11 (Canada), BATS Theatre Propeller Stage – written & directed by Tara Beagan (Ntlaka'pamux) and Andy Moro (Omushkego Cree).  Features Cherish Violet Blood (Kainai) and is composed by Lacey Hill (Oneida).
Deer Woman is a solo warrior woman work of righteous vengeance, starring Cherish Violet Blood. In a country where 1,600 Indigenous women and girls are recognized as being missing and/or murdered, Lila refuses to stand idly by. Lila is a big sister missing a little one. She is the daughter of a hunter who taught her all he knew. She's ex-army, but can't seem to leave all that training behind. Circumstances converge and Lila finds the perfect opportunity to avenge her baby sister's murder while exercising the skills the Canadian government trained into her.
Content note: contains graphic historical and contemporary violence.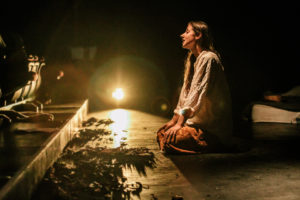 13-16 JUNE Beneath Skin and Bone by OiOi Productions, BATS Theatre Propeller Stage – written by Trae Te Wiki, directed by Neenah Dekkers-Reihana and with original music by Reuben Butler.
Despite her best efforts, the memories Poto tried to leave behind cloud her mind until she is drawn home. The essence of mana and magic slowly reveal the truth behind the dark past of her whānau. Through storytelling, waiata and movement, Te Wiki sisters, Trae (25) and Tial (11) weave together stories of whānau, loss and whakapapa.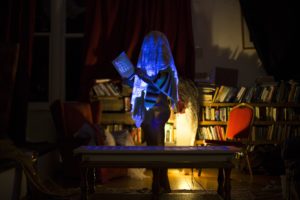 15 JUNE Tusks and Fevers by SaVAge K'lub, The Pit, Te Ara Hihiko, Massey University – Part art, part body part, spoken words, moving image and conviviality. Written by James Waititi, Julian Chote + Rosanna Raymond Tusks and Fevers is presented by SaVAge K'lub. Featuring issheboys + Sistar S'pacific, you are invited to BYO regalia. Tusks and Fevers is directed by Rosanna Raymond. Honours the celestial, earthly, genealogical and queer bodies crisscrossing between the past and the present to celebrate Matariki.
FREE