James and Bullseye Bella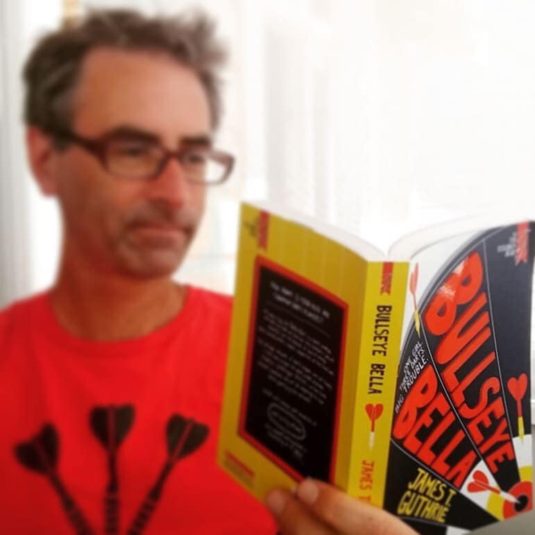 While the Wellingtonista is what we do on the side of our day jobs, it turns out that almost all Wellingtonistas have a side hustle on the side of the side. Case in point: our fearless leader only went and wrote a bloody book didn't he? So I had a chat to him.
Hey James, you wrote a book! What's it all about?
The story is about Bella, a 12-year old girl who happens to be very (very) good at darts, and her younger brother Max (who thinks he's Blackbeard the pirate). When Bella finds out that their mother (Jane, a solo mum who has a shift-based job) can't afford to pay for Max's special schooling, Bella (without her mother's knowledge) takes her darts-playing ability out of the garage and down to the local pub to try and win some prize-money that's on offer at a tournament being held there. There she crosses paths with a couple of old-school "darts-is-a-man's-game" characters who try their best to thwart Bella's attempts to play in 'their' tournament. Trouble ensues.
You're an award-winning blogger – has this story been bubbling away inside you all along?
Not this story so much, although I've always been writing something over the last twenty years or so. I've entered the Tom Fitzgibbon Award with two previous children's novels and had no luck, so it was third time lucky with this effort. Most of the story came to me in a single evening as I was lying in bed thinking about ideas for a sporty-type story where a child might be able to compete against adults. I was thinking about snooker and bowls and other games that are more about technical skill as opposed to brute strength, then darts occurred to me, I thought of 'Bullseye Bella' as a title, and the rest flowed from there. That was in 2014, though, and it took a couple of years from go-to-woe, because of real life, which leads us to…
How do you balance a job that pays the bills, wrangling us AND writing? 
Perseverance. My aim is to try and write 1000 words a week (on average), which isn't too much if you can spread it over a week. Over a year this adds up to a decent hunk of an average-sized book if you can maintain that level of dedication. I tend to block out the weekend afternoons as dedicated writing time, as I can get myself set up in the back yard away from distractions (namely out of wi-fi range). I also give myself a decent summer holiday every year where I can spend at least three or four weeks really focused on whatever I'm trying to write at that time.
What other Wellington authors would you recommend people check out? 
For the 8-14 year o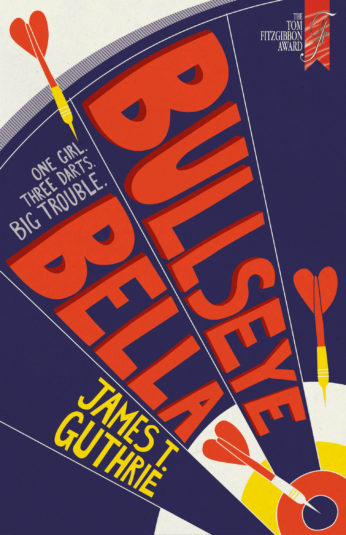 lds, fellow Tom Fitzgibbon Award winner Suzanne Main's latest book How Not to Stop a Kidnap Plot is great fun. Very funny, and, without wanting to give too much away, has a couple of 'aha' moments that have been brilliantly set up in the earlier parts of the book and which you don't (or I didn't, at least) see coming.
There's also Fleur Beale's Lyla – a story about a young girl's response to the 2011 Christchurch earthquake – is amazing. Just a great portrayal of someone responding to a massive, life-changing event. (And if you like either of those, delve into the back-catalogues of both those authors).
And if you've got little ones and want a good picture book or two, you can't go past anything by Sacha Cotter and Josh Morgan. Their latest book –
The Bomb
(also available in Te Reo as
Te Pohū
) is brilliant – great words matched by amazing illustrations. Get their entire back catalogue (
Keys
and
The Marble Maker
) for lots of good read-out-loud fun.
Bullseye Bella is available now in all good book-stores (and maybe even some bad ones).
Do try and support your local bricks'n'mortar shops with real human staff by buying a copy from there, but, if you must buy online, you can pick it up in NZ via Mighty Ape, or (and for everywhere else) via Amazon or the Book Depository.