DocEdge preview: The Silence of Others
DocEdge kicks off in Wellington on 13th June (running to the 23rd) and we've been fortunate enough to preview some of the films that will be showing. First up…
The Silence of Others
Directed by Almudena Carrucedo and Robert Bahar
María Martín pins up her long grey hair with gnarled hands, then struggles with a walker along a country road, where she attaches a bunch of homegrown flowers to a roadside fence. 'I was six years old when they came for my mother,' she whispers. 'People from the town, Franco supporters.' Interspersed are distinctively Spanish-looking shots, olive trees, a goat nibbling. 'This is the gravesite…' she says, indicating the road. 'The day after tomorrow, the flowers will be gone.'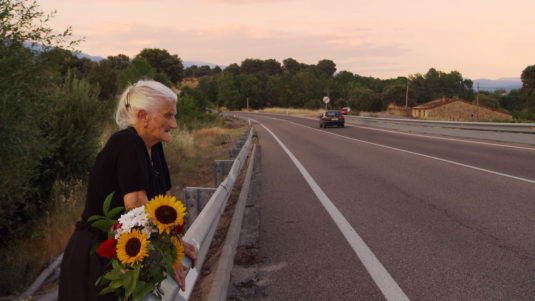 Filmed over six years, The Silence of Others relates the stories of several victims of war crimes perpetrated under Francisco Franco's nearly forty-year dictatorship, as they fight for justice, and battle a formal, state-induced cultural amnesia. Following his death in 1975, the Spanish parliament adopted the policy of the "pact of forgetting", under which the official record of events was not to be covered by the media or taught in schools. After activists campaigned for the release of those imprisoned for criticising the establishment, the amnesty law was passed in 1977, meaning anti-Franco protestors went free, but war crimes under the regime – including executions, torture, and stolen babies – also went unpunished. The country entered a period when the crimes went undocumented and undiscussed. Cultural monuments such as streets named in honour of the regime, persist to the modern era.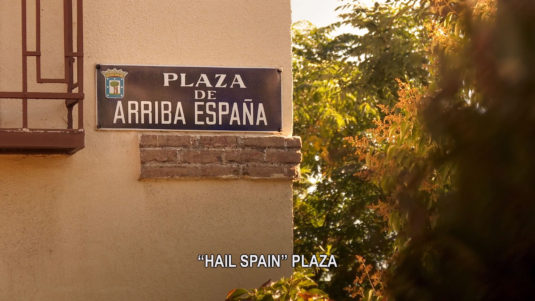 In 2010, a group of victims filed their cases in Argentina, via the mechanism of 'Universal Jurisdiction,' which allows states to claim criminal jurisdiction over a person regardless of nationality of the accused, and the location where the crimes were committed. As time drags on, and elderly victims are dying without seeing justice, the movement has come to the view that time is being used against them as a weapon. The lawsuit continues, in both Argentina and Spain.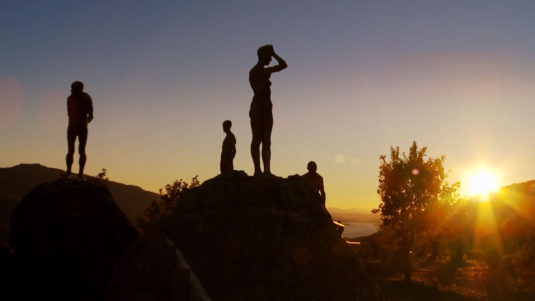 While technically rough in places – handheld camera work dominates – the film makes evident the intimacy and trust built up between the subjects and film-makers during the long period of its creation. The aesthetic hand of executive producer Almodóvar seems evident in the title and closing shots, circling on the shot-up memorial sculptures by Francisco Cedenilla, but it's the emotional stories of the victims, as they connect and gain momentum, that drive the film. Following its screening in Seville, the film received a standing ovation, with many audience members holding up photos of family members whose remains still lie in mass graves around Spain.