bring me the food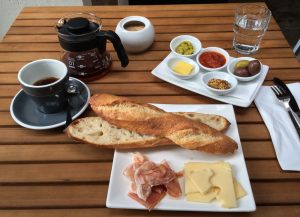 So it's been a long four weeks or so at Level 4 and at 11:59pm tonight we'll be going to Level 3.
For some people this means they'll be able to go back to work, with appropriate precautions. For some others, the lucky ones, who were able to work from home during this period, the change in Level will not mean a lot of day to day difference from Level 4.
There is, however, one major change that many of us can now enjoy: and that is takeaway food.
There's plenty of big chain food franchises ready to take your dollars from tomorrow – good for them – but they're (mostly) not going anywhere. As an alternative we'd recommend checking your favourite local takeaways joint or, if you can, one of the large number of restaurants and cafes spinning up pickup and delivery options.
All of them are going to need our support to survive the coming months.
If you have a favourite place it's probably best to check their website (or Facebook page) first and see what options they have. They will be keen to point you to the option that helps them the most.
Otherwise there are a number of directories to help with finding restaurants that offer takeaway and delivery options. Some I like are:
The Pandemic Pack group of venues which includes the Leeds Street Bakery and Boquita – they will put together orders from several restaurants and deliver them to you;
Regulr, a locally made app which shows a list of the 20 40 or so cafes and restaurants closest to your current location and lets you order, set a pickup time, and pay; and
Wellington On A Plate's directory of At Home restaurants (if you want all of NZ coverage try Dinefind or EatLocal)
While you could just use the other delivery apps you have on your phone – the UberEats, DeliverEasy, FlamingoFood, On the Go, Menulog and the like – most of these, while convenient, charge up to 35% commission to the restaurant as well as charging you for delivery. Absolutely use these apps for discovery but (once again) maybe check your chosen restaurant's website to make sure they don't also offer some other option they'd prefer to use in getting their food to you.
For me: I'll be hoping to get in a Little Penang delivery at some point in the next week or two… but first up for us is a big and somewhat unusual treat: a celebratory Level 4 exit dinner on Wednesday. I'll be picking up some takeaway dinners from Hillside Kitchen and Tinakori Bistro, doing a contactless delivery of two of these meals to the kids' grandparents before heading home for a family meal with them via FaceTime.
It's going to be great.