Giselle by the Royal New Zealand Ballet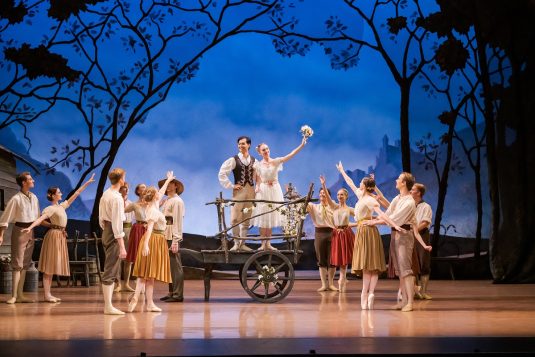 Giselle is a ballet I know very little about, aside from one episode of Angel and reading the synopsis on Wikipedia:
The ghost-filled ballet tells the tragic, romantic story of a beautiful young peasant girl who falls for the flirtations of the deceitful and disguised nobleman Albrecht. When the ruse is revealed, the fragile Giselle dies of heartbreak, and Albrecht must face the otherworldly consequences of his careless seduction.
I was really keen to see it when I heard the Royal New Zealand Ballet were bringing it back in its classic form – no new-fangled interpretations or staging here. Unfortunately on the night I couldn't make it, so my knowledge of Giselle is still pretty limited. I did however send my friend Sara along  instead. Her review is below. The Wellington run is finished, but there's shows coming to Palmy, Napier, Auckland, Christchurch and Dunedin still, woo!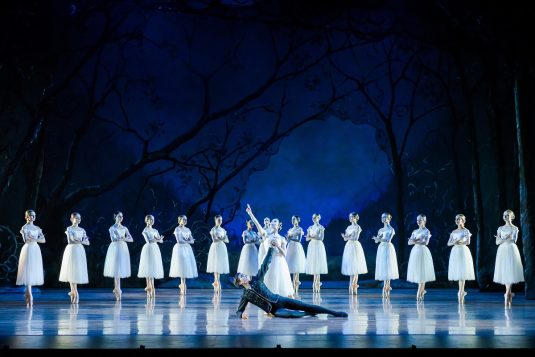 Have you heard of people falling asleep to ballet? Well not tonight. Watching 12 prima ballerinas dancing in sync was a wonder to the eyes. I was glued the entire time.

The set and costumes were beautiful with fantastic synchronisation of music and dance that really brought the story to life .

You could see the amount of work and practise these young performers put in to this production.

Such precision and grace throughout the whole evening. It really was a privilege to see the very best of ballet in New Zealand!