The Weekend that Was II: Gigs Galore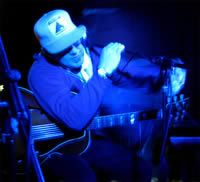 As well as all the sporting championships and festivals taking place around Wellington over the weekend, there was also an insane number of top gigs.
Top local talents The Black Seeds, Paseload, Ghostplane were on show around town, as well as other excellent kiwi bands David Kilgour and the Heavy Eights, and The Fanatics.

On the international front we had the Violent Femmes swinging into town to regale yet another year of varisty freshers with their songs of love and angst, and alt-country legends Lambchop were playing down at Indigo. Oh, and there was Neil Diamond, of course.
I didn't go to a single one of these gigs. But Jess from The Backyard did – to several of them in fact, so go and read her write up.