Avangard at the Railway Station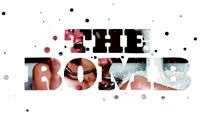 Just because the Fringe Festival is over (and congrats to all the winners at the Fringe Awards), doesn't mean you can't still see some avant garde performance art on the streets. Oh no.
We've already missed a couple of performances by Avangard – the pro-glam art band from Estonia – but I fully intend to be at the Train Station later today as they put on their final performance of 'The Bomb'.
The Bomb is, as one blurb puts it, "…an ironic comment on the decades-long hysteria about nuclear threat and growing up in the shadow of imminent nuclear disaster." Be wary, the same blurb also tells of Avangard being interested in organising 'social experiments', so I doubt it will be a 'sit-back-and-enjoy-the-show' sort of affair. Hopefully.
The Avangard crew also do art installations under the name of Pink Punk, so, even if you can't make their social experiments, you can pop along to the Enjoy Gallery to see what sort of stuff the modern-day avant-garde Estonian artist produces. The art exhibition ends 18 March.