The Challenge. Can the Lions lift the Shield?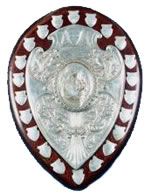 "It's our time," says Lions captain Ma'a Nonu. Wellington have not held the shield in 23 years and Nonu said the significance would not be lost on the Lions.
It is (special to me). It doesn't come around too often. Last time we won it some of us weren't even born. It's now or never for a lot of guys.

It's my first (challenge), but I've seen it go up and down New Zealand. It'd be nice to have it here.
Too right. And with the Cantabs missing most of their All Blacks, while the Lions have the services of Jerry Collins, Ma'a, Conrad Smith and Piri Weepu, it's about as good a chance as they'll get. Go the Lions.