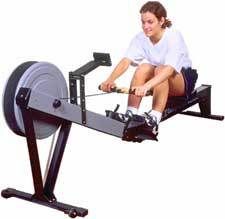 Here's a bit of fun to be had – the Star Boating Club (that's that cool place by the lagoon that you've probably attended more than a few weddings at, or other occasions & got yourself completely trashed & may or may not have ended up in the water in your dinner suit or ball gown…) in conjunction with Wellington Girls College, Queen Margaret's College and Wellington College, is holding a 20 hour Row-A-Thon to raise funds for the current season of races, regattas & camps.
It takes place at the Reading Complex Foyer (Courtney Place) between 6pm Friday February 22 (TONIGHT!!), and Noon Saturday.
And what is a Row-A-Thon when it's at home? Well… they're putting 2 ERG machines (that's shorthand for Rowing Machine apparently – I'm not sure if it is acronymous, or if it represents the noise the average person makes while being subjected to operating it), one will be operated continuously for 20 hours, and the second, dear reader, is for you to have a go at.
The rowers have been diligently scouring their neighbourhoods, families, and families' business colleagues getting sponsorship, and on the day, those not ERGing will be shaking tins & persuading punters to part with a little Xmas dosh. All for a good cause – those ERGs & the boats don't grow on trees you know.
So head on down for a look – 91FM & the Black Thunders will may be down there at 6pm Friday dispensing cheer & freestuff – or if you happen to be passing, please do donate a little spare ping for, as I may have mentioned, a very good cause.
And of course, you have the opportunity to try an ERG for yourself. It has to be good for you right?, and there is almost no chance you'll end up in the lagoon. Bonus.