The Wellington Phoenix are trying to avoid bursting into flames.
In Greek mythology, a phoenix is a long-lived bird that is cyclically regenerated or reborn, by arising from the ashes of its predecessor. In Wellington the Phoenix are the football team that are currently in a bit of potential trouble. According to some sources, a phoenix dies in a show of flames and combustion… one hopes that this is not the fate of the Wellington Phoenix, as it has been for previous New Zealand A-League teams.
You may have noticed that there has been a lot of discussion around the Wellington Phoenix of late. There have been multiple articles in the Dominion Post (even within the same edition of a paper), there have been passionate blog posts, twitter has been bombarded with hashtags (#SavetheNix) and the central city has been festooned with scarves #ScarfWellington.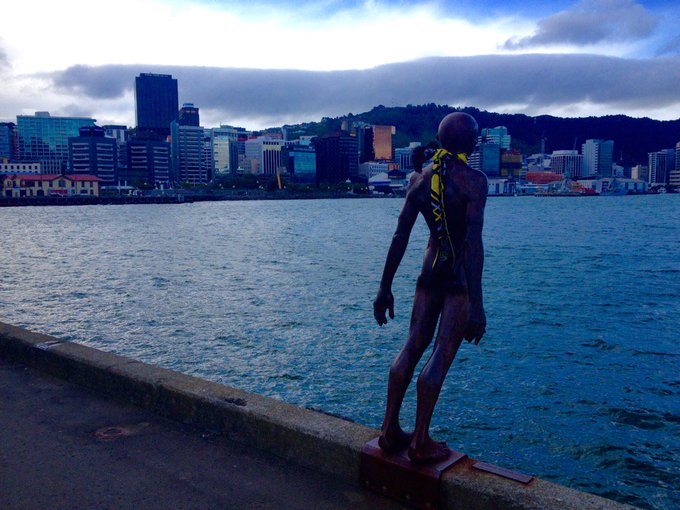 The reason for all the chatter is simple: At the end of this season there may not be a Wellington Phoenix.
The reasons for this have been made out to be more complex than what it really boils down to: Cold Hard Cash.
The facts as they currently stand:
the Welnix (owners of the Wellington Phoenix's licence to play) proposed a 10 year licence, partially to ensure their sponsors and broadcasters are guaranteed long term deals, which was declined by Football Federation Australia (FFA). The reasons the FFA have given for this have varied over the last few weeks, but include:

game development, player pathway, commercial factors, broadcast rights and the long-term strategic outlook of the A-League,
'metrics' ie crowds, memberships and television ratings, and most recently
rebranding to become the New Zealand Phoenix.
the FFA countered with an offer of a 4 year licence and discussions are continuing between FFA and WelNix
Some interesting side notes:
every other A-League club has a 20 year licence (expiring 2034).
FFA are currently running ie paying for another team in the A-League, in the hopes of selling it/the licence to someone else – they had buyers lined up but they recently fell through
Another club is in a similar position to the one FFA are running (they are struggling to pay their players)
the FFA brokered the broadcast deal with Sky Sport and now the Welnix are tasked with working out a better deal
All of this has been pretty messy, with mixed messages coming out and very little clarity given to fans meaning emotions of  Phoenix fans are running high.
The Yellow Fever, the vocal Phoenix fan club willing to remove their shirts if the Phoenix are winning at the end of a game, have even set up a fantastic Givealittle campaign which aims to "give Wellington Phoenix season passes to charitable organisations to use to say thanks to their volunteers." They've raised over $11,000 to spend on memberships for organisations including the SPCA, Neonatal Trust, Ronald McDonald House and Te Omanga Hospice.
Support for the Phoenix has come from fans AND coaches AND owners of other teams as well. In typical New Zealand fashion 'we' can jump up and down and say "They like us! They really like us!" not that people liking us will grant the us a 10 year licence. Only money will do that.
What the Wellington Phoenix really need is Wellingtonians to like them, and watch them on TV and come and see them play at Westpac Stadium!
You can buy tickets to this Friday's (Nov 13th) game here, the most expensive adult tickets are $29, the cheapest are $10 AND all children's tickets are only $2! AND THERE'S GARAGE PROJECT BEER TO DRINK AT THE STADIUM!! If you can't make it on Friday the next game at Westpac is Saturday, December 19
You can donate to the Givealittle campaign if watching football isn't your thing but you want to do a good deed.
You can buy a membership, and there are lots of options!
Season Ticket Membership – Tickets to all home games, including the games in Auckland & Christchurch
Nix Six Flexi Pass – vouchers for six tickets to be used at any Westpac game or games!
Club Memberships (with or without a ticket to the game) – if you like the Phoenix but can't attend games
even Toddler & Baby Memberships – for your "future All White" offspring because obviously if you watch football you'll become a star.
The team at the dedicated Wellington Phoenix hotline are really helpful, so if you're considering a membership, give them a call – (04) 384 2457.
Declaration: I held a Phoenix Season Membership for 4 years but don't have one at the moment. This is all my fault. Please help me #SaveTheNix