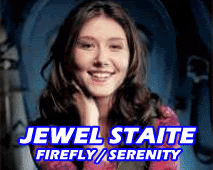 Wow! Want to meet… Kaylee from Firefly? The very hot Ivanova from Babylon 5? One of the (original) Dukes of Hazzard? and the General Lee? Not to mention this person (no idea who, but I think you'd like to meet her, no?
All you have to do is dress up like your favourite sci-fi character, and head on down to the Event Centre this weekend. OK, fancy dress is optional. I think.
Armageddon Pulp Culture Expo – Wellington Event Centre, April 29/30th 2006
Go on… express your inner, or outer geek. Brush up on your Klingon. Take the Tribble… etc.
More details at the site below….