Get your mask ready: it's time to party quasi-anonymously with friends and strangers at a Venetian Masquerade Ball. Champagne! Chandeliers! Canapes! Cleavage! (if the poster is anything to go by)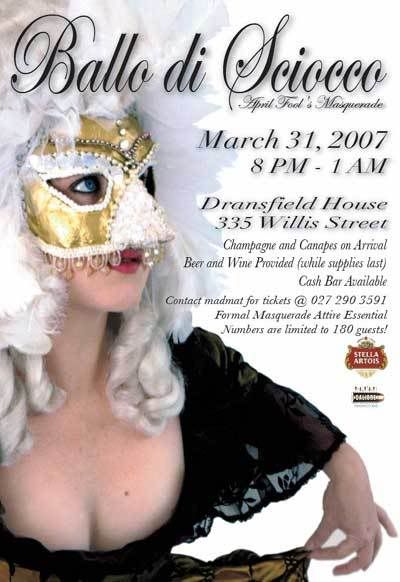 Stately Dransfield House in upper Willis Street will play the gracious host for "Ballo di Sciocco" on the 31st of March. The venue and the imagery may me old-fashioned, but the ball itself must be Generation Next, since it has a myspace page. Looking at the organisers' page and list of friends, I get the feeling this will be no ordinary ball.
Tickets $120 from Madmat on 027 290 3591.