On the Wireless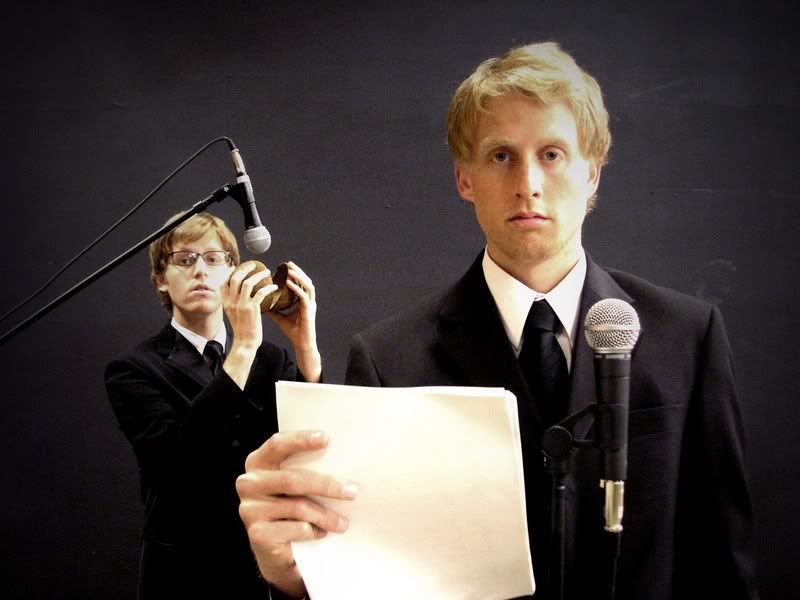 Continuing the fine tradition of mixing up venues for different purposes comes On the Wireless. It's radio in the theatre! Yay!
The show is three original and hilarious radio plays performed on-stage with live sound effects and live music.
at 6 at the San Francisco Bathhouse on Tuesday December 4. The show stars Wellington actors Gareth Williams (The Lonesome Buckwhips), Brad McCormick (Stones in His Pockets) and Leon Wadham (The Cape), and the Wellingtonista would like to salute all three gentlemen for appreciating that theatre goes so much better with caberet-style seating and a bottle on the table in front of you.
PS: Don't worry, we're assured it'll be finished in time for Quiz…