Frock on
The newly launched New Zealand Fashion Museum aims to preserve and celebrate New Zealand' fashion history.
It doesn't have a physical location, instead displaying exhibitions in pop-up locations.
Its first exhibition is Looking Terrific – the Story of El Jay, looking at the career of fashion designer Gus Fisher and his label El Jay.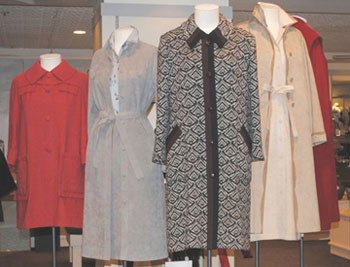 El Jay held the exclusive New Zealand licence for Christian Dior designers, bringing elegant frocks to New Zealand women wanting some Parisian chic.
The exhibition is on display at Kirkaldie and Stains, which aptly enough was one of El Jay's stockists back in the day.
The Looking Terrific collection spans 40 years of El Jay, from the '40s to the '80s, with all garments borrowed from private collections – often the original owner.
The exhibition runs until 3 October, and can be viewed inside (and outside) Kirks on Lambton Quay.