Cinephilia: Opening This Week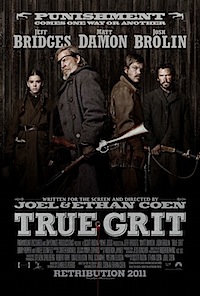 In 1969 John Wayne won his only Academy Award for his portrayal of the irascible one-eyed US Marshal Rooster Cogburn in True Grit, hired by young Kim Darby to avenge the murder of her father. Now the ever-surprising Coen Brothers have brought us their interpretation (back to Charles Portis' original novel, with evidently no reference made to the Wayne version). Jeff Bridges plays Cogburn and he's supported by Matt Damon, Jeff Brolin, newcomer Hailee Steinfield and the under-appreciated Barry Pepper. Already nominated for ten Oscars, it opens today at the Empire, Lighthouse Petone, Lighthouse Pauatahanui, Readings, Penthouse, Embassy and Event Cinemas Queensgate. Sadly, I have to point out that it's getting more sessions in Pauatahanui that at the either the Embassy or the Penthouse. Beware.
Charles Ferguson's documentary Inside Job was one of the talking points of last year's Film Festival and it's back for a season at the Paramount. While we are now more than six months further on from the banking and finance crisis that prompted the film, the topic is no less important. Interestingly, Wellington investment managers Morrison & Co hosted a special screening of the film at the Embassy late last year which seemed like quite a brave thing to do. Narrated by the ubiquitous Matt Damon, Inside Job is a Paramount exclusive.
Once upon a time English director Jonathan Lynn could be celebrated as one of the creators of "Yes Minister". Now he's better known as a comedy director with credits like My Cousin Vinny and The Whole Nine Yards. This week he's at the helm of a British re-make of a well-known French comedy called Wild Target. The great Bill Nighy plays an ageing hitman who falls for con-woman Emily Blunt even though he's supposed to be rubbing her out. Fly in the ointment is Harry Potter's Rupert Grint who is given yet another opportunity to prove that he can act. Empire, Readings, Penthouse.
In 2008 my top film was the Coen's No Country for Old Men and we get one of theirs this week. In 2009 it was Danny Boyle's Slumdog Millionaire and we get sneak previews (at Lighthouse Petone and Pauatahanui, Readings, Penthouse, Event Cinemas Queensgate) of his new film 127 Hours. James Franco stars in the real life story of adventurer Aron Ralston who found himself alone and trapped in a Utah canyon. We know he gets out because Ralston is around to tell the tale. It's how he gets out that we are interested in. Also, keep an eye out for Boyle's new stage production of Frankenstein as part of the NT Live season later in the year.
I draw your attention to the first festival of the year, the French Film Festival, which kicks off at the Penthouse next Tuesday. I've been somewhat scornful of most of the French cinema that gets released commercially in Wellington (toothless for the most part) but the French industry is big and diverse and we get to see the more interesting stuff at events such as these.

The organisers were kind enough to let me preview a handful of their films in advance and they were all pretty interesting. Mathieu Almaric won the Best Director prize at Cannes last year for On Tour, the story of a disgraced TV producer flogging his way around the seaside towns of France with a New Burlesque show he picked up in America. It reminded me of those great American indies of the 70s (like The Last Detail or The King of Marvin Gardens) with its gritty absurdity. Terrific.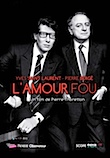 The documentary about Yves Saint-Laurent and Pierre Bergé – his partner in life and business – L'Amour Fou was moving and fascinating. Following Saint-Laurent's death in 2008 Bergé decided to auction their entire collection of objects – furniture, sculpture, art – enough beauty for several lifetimes. The film uses the preparation for the auction and dispersal of the collection as a structure for Bergé's reminiscences – like one of those long and lingering Vanity Fair articles. Incidentally, the collection sold for US$483,835,144. I'll stop here for a moment while you take that in.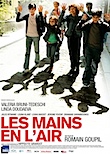 And we're back. Multi-culturalism and immigration is a vitally important topic in modern French society but their cinema has wrestled with it ineffectively for the most part. I'm given some hope by a couple of films in the Festival. Hands Up follows a group of kids on an estate in Paris as they plot to save one of their number from being deported: Excellent kids-eye-view of the world as it is.

The Names of Love takes a different tack. A wacky romantic comedy with a bit of spice, it's about a Jewish scientist who meets a daffy left-wing activist of Algerian extraction who tries to convert him to the cause not realising he's already the most interesting man in the room. "Only foreigners really deserve to be French," she says which is a fairly incendiary thing to say in a comedy.