For the last few weeks, a group of bright young actors have been hard at work at the Long Cloud Youth Theatre's summer school workshop. The summer school attendees – aged from 16 to 21 – were split into two groups that produced Daughters of Heaven and The Picture of Dorian Gray. And these two productions are currently playing on alternate nights at Downstage.
"Daughters of Heaven" is the New Zealand true-crime tale of the Parker-Hulme murder, best known through Peter Jackson's later film "Heavenly Creatures". "The Picture of Dorian Gray" is based on the Oscar Wilde novel, and the play sparkles with his wicked wit and simmers with menace.
The workshop nature of the productions offer the actors the chance to play characters outside their typical range – there aren't many 20-year-olds who'd be cast as a middle-aged professor – but the productions don't try to hide this casting. Both start with the neutrally dressed players gleefully throwing on representative costumes, like kids playing dress-up.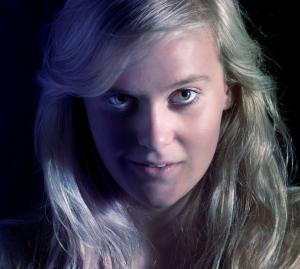 And the freedom of the workshop also extends to the staging. Both plays have minimal props and no built set, but the clever direction makes perfect use of this. Sophie Roberts direction of Daughters conjures up the spacious, posh Parker house, as well as the cramped Hulme home. While Willem Wassenaar's direction of Dorian Gray extravagantly presents the action in a series of tableaus, and keeps unused actors watching and waiting in the front row.
The young actors are cast well, with the lead roles in both productions handly their demanding roles with skill, particularly Ben Crawford as the toff Lord Henry Wotton. But part of the magic is noticing actors lurking in minor roles who manage to have that X-factor that makes you think, "Oh, s/he is going to be a star some day".
The Long Cloud productions are both enjoyable glimpses of the future of New Zealand theatre.