We've got a craft fair tomorrow
Saturday is Election Day, but more importantly (to me at least) it's Christmas Knack Day. All I can assume is the PM woke up one morning and thought "how can I make voting more fun?", and thus Election Day and Knack got married, and now you can get your craft on and vote all at the same time.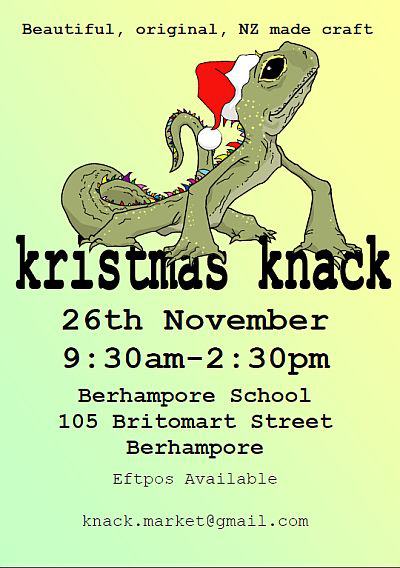 Voting is important, I don't really care who you vote for just read up, make a choice that seems important to you and head to a voting both.
If you like, you can hang out at Berhampore School (105 Britomart Street, Berhampore) on Saturday voting , shopping and consuming vast quantities of yummy food. If like me Beramphore is not your home electorate, you can be officially labeled as special by casting a special vote.
Yes there are polling booths all around Wellington, but how many also host Wellington's most quirky craft fair with built-in indoor/outdoor flow?  Not many, if any.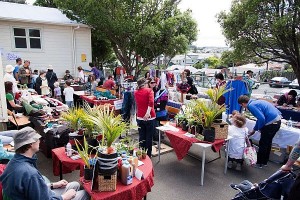 Knack is home to some of Wellington's most innovative crafters, and also where you find many established crafters showcasing their newest creations. So think of Knack as a breeding ground of the next big thing in Handmade. There are at least 50 stalls of great treats and Christmas shopping opportunities. Fresh coffee and food, live music, plenty of parking, and eftpos!
Christmas Knack
26 November · 09:30 – 14:30
Berhampore School
105 Britomart Street, Berhampore
Wellington, New Zealand