Craft2.0 brings you a Trunk Show
We're not sure if you've heard yet but that mad season we call Christmas is just around the corner and if you're like us you've probably got one or two people you still need to find the perfect gift for.
You could pack your sneakers and your pink elbow guards and head out with the crowds this weekend or you can just relax and make your way to the Paramount Cinema (upstairs, 25 Courtenay Place), because Craft2.0 your favourite Wellington craft show is here to help.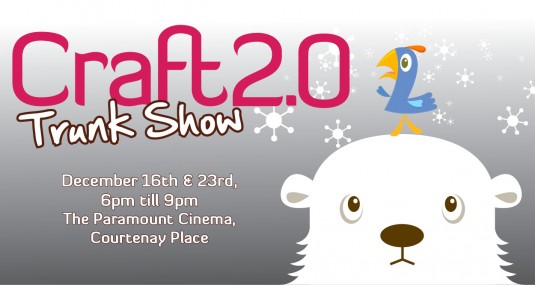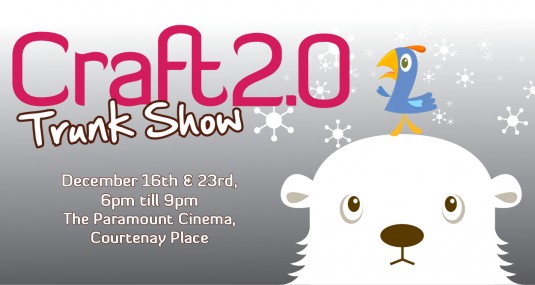 Craft2.0 is proud to present not one but two boutique craft fairs in the run up to Christmas. Drop in and say hello on the 16thand 23rd December, from 6pm to 9pm. Bang in the heart of Wellington at the Paramount Cinema on Courtney Place, the fairs are perfect to venture to after work to find all those special last-minute gifts.
It doesn't cost anything to come along, in fact the first 70 visitors on the 16th get a limited edition gift!
You'll find over 25 of Wellington's best independent makers of beautiful things, there will be ice cream and wine available from the Paramount counter.  This one's called the Trunk Show so each vendor will have a fancy looking suitcase or chest packed with special gifts to help you fill your stockings.