No poison at this PoissonHead afterparty
We know that you are gutted (like a fish!) that you can't party with us at the TAWAs this year (so gutted you couldn't even comment, apparently). Luckily, we DO have a way for you to get your party on with some fabulous Wellington media types anyway! Presenting: the FishHead magazine afterparty!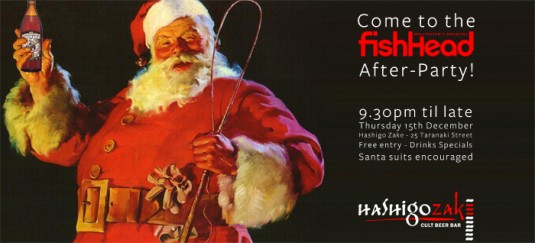 This Thursday December 15, head on down to Hashigo Zake after 9.30pm, for drink specials and to celebrate  Wellington's very own glossy magazine. FishHead throw great parties, so we encourage you to come along. Also,  given how many of us Wellingtonistas are current or past contributors, it's pretty much our magazine anyway. Except less sweary. And nicer about the rich people of Roseneath. We'll see you there!