Should they stay or should they go?
We receive a lot of press releases here at the Wellingtonista, but few are as charming as this one: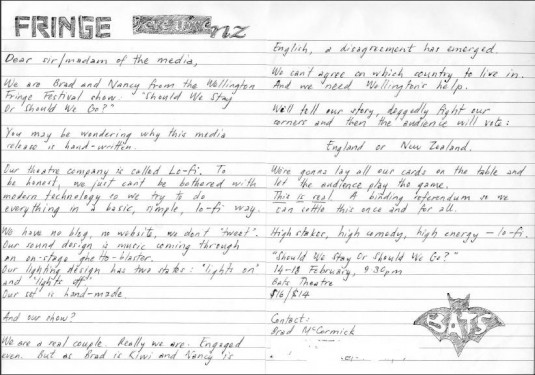 Brad and Nancy are actors who are also a couple, and they're trying to decide if they should live in England or New Zealand. Naturally, they've decided to do a show in the Wellington Fringe Festival to let the audience decide where they should live. Head along to help them make the decision!
Should we stay or should we go?
February 14-18, 9.30pm
Bats Theatre
$16/$14