A secret to share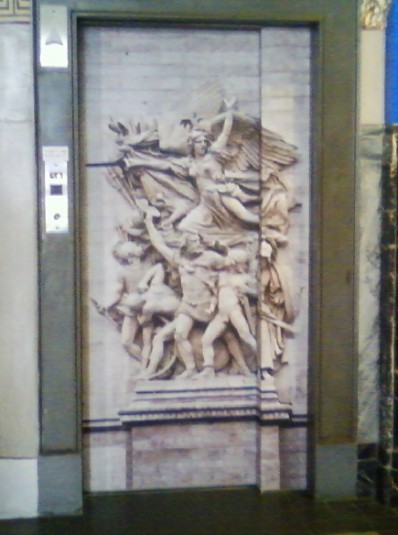 Today's guest post comes from Heather of Foodie Gems of Wellie. Yay, we love guest posts!
We all love a secret. Especially one that delivers pleasure.
A jaunt around the recently launched Secret Art Walk uncovered all sorts of Wellington treasures. From the magnificent rata cone architecture of the Supreme Court to the holographic display of Maui stories on the top floor of the City and Sea Museum, and the Arc de Triomphe foyer in the Dominion Building, there is a wealth of information and cleverness on display.
The Secret Art Walk is a self-guided experience of between two and four hours (we could have taken much longer), with the start currently at the Reserve Bank and the finish at the Museum Hotel. From February 2013 the start reverts to the newly restored Backbencher.
Unsurprisingly Chris Parkin (of the Museum Hotel) is one of the brains behind the venture, along with the Property Council of New Zealand and supported by Beca.
Because many of the treasures are in corporate buildings, it's best to do this walk on a weekday. And with comfortable shoes, given it wends its way through 30 stops from one end of town to the other, criss-crossing back and forth between Lambton, the waterfront, Willis and Manners/Courtenay areas.
Of course there are many lovely watering holes along the way to rest one's feet and eyes (we conveniently felt in need of rejuvenation by the delicious Ti Kouka), so you should definitely make it at least a half-day adventure.
By the end of the walk you'll have absorbed more of Wellington's fascinating history and culture than you ever knew existed.
Maps are available from iSite.