The city chocolate fix
Hurray, another guest post from Heather at Foodie Gems of Wellie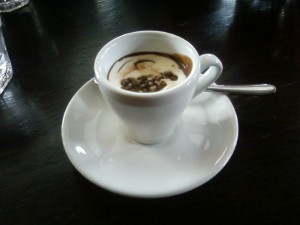 Where to go in the city for a quality chocolate fix between usual excuses – chocolate festivals, Valentines, Easter, Xmas, national chocolate day, your birthday, your best friend's birthday, White Day in Japan, Chocolate Dipped Fruit and Fondue day in the US (hmmm, any others?)?
Follow me, and know that the calories will go straight out the bottom of your legs if walking…
Start at Bohemein Fresh Chocolates, 109 Featherston Street (unless it's Sunday and then start at the Esque stand at the City Market in the Chaffers Building).  A two-bite sensory experience of fresh ingredients, no preservatives, and interesting flavours.  To be eaten within 2-3 weeks if you take some away and can hold out that long. Try the award-winning Sea Salt Caramel.
Call past Kirkaldie and Stain's gourmet shop to pick up your favourite Schoc tablet.  The Xmasy Frankincense, Myrrh and Gold is all go again.
Pop into The Chocolate Cake Company in Capital on the [Lambton] Quay (a mouthful in more ways than one!) to order a take-home dense and delicious chocolate mud cake for sharing.  To appease the guilt of hogging out all day by yourself.  Unless its Sunday, and then order online once home and you've licked away any telltale chocolate moustache.
The next stop should be Tempt Cupcakes in the Old Bank Arcade (front corner of Smiths The Grocer) to see if you can resist a Chocolate Caramel or Traditional Moist Chocolate Cake creation.  Just beautiful to behold.
As you stroll up Willis Street, stop by Butlers Chocolates near the Manners corner.  Whilst not a local producer, they offer some nicely packaged goodies for Xmas stockings, and have a delightfully sunny afternoon upstairs balcony for a wee chocolatey rest if required.
For the regularly-voted best hot chocolate in the city, proceed to Scopa on the corner of Cuba and Ghuznee Streets.  One of those experiences that just simply should be on your bucket list.  Although the shot size is very cute, go for the regular at least.  If you're gonna do it, do it thoroughly.
I'd suggest a sit down in a dark quiet room by about now, so loop around to lower Taranaki Street and Hashigo Zake (downstairs below Zibibbo), and order up a Rogue Chocolate Stout.  And if you're hungry, one of Hashigo Zake's famed gourmet pies to go with it.
And for a dessert finale, uplift your stomach and meander along to Matterhorn opposite the bucket fountain in Cuba Street, and order up the Eight Textures of Chocolate 'Thai Style'.  A clever and delicious finish.
From here there are a range of buses and taxis nearby, who will take your chocolate-satisfied self wherever you need to go….