More pop than a firecracker
Saturday sees the return of Craft2.0 to Wellington, and the long wait for the November fair to come around is totally worth it. It's also totally worth reading to the end of this post for a Craft-tastic  giveaway.
Saturday's fair runs from 10am till 4pm. Craft2.0 will be in its grandest and largest space ever, in the upstairs gallery of the St James Theatre. The large space is great for shoppers and stallholders because it's all on one easy level, with the added bonus of the fully licensed Jimmy Bar downstairs for those of you who experience any kind of shopping-related fatigue.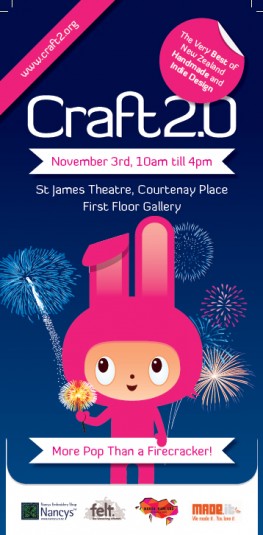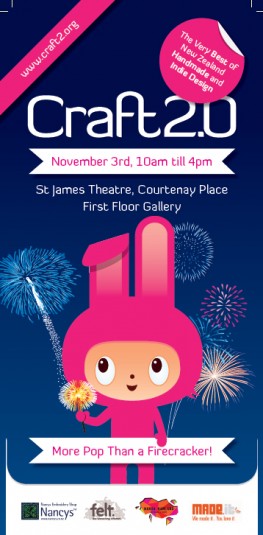 Stallholders have been selected from around the country. Fair favourite and Dunedin resident Dear Colleen will be debuting her new line include 2013 calendars. From Auckland descends Ruby in the Dust, with her popular craft kits,  from over the hill comes EmmaMakes and from Wellington is Melissa from Tiny Happy, who hasn't been seen at a Wellington fair for over two years. So it's pretty much the best of the best of the NZ indie design and craft scene all in one spot.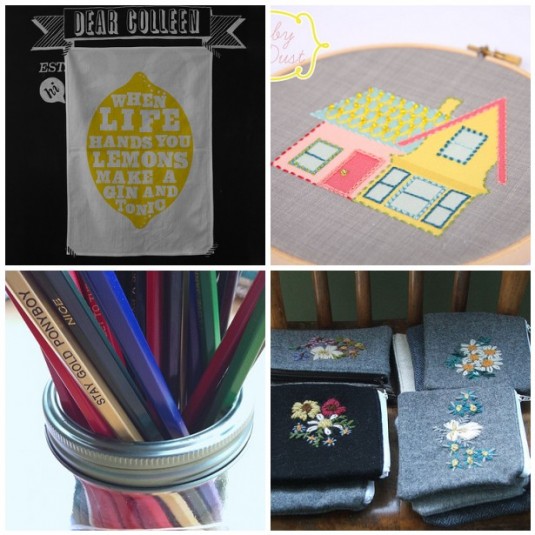 Those in the know will sign up early for a Friends of Craft2.0 bag pack containing discount shopping vouchers, lucky dips and some pretty special items from select stallholders, like tote bags, note books and prints. Just sign up at the fair or to make sure you don't miss out (last October all the friends bags were sold  by 1pm) do it now.
So see you at the fair on Saturday, it's the last Craft2.0 for 2012. Something else to consider – it's 55 days till Christmas so to avoid the horrible crowds and enjoy the seasonal parties and cocktails why not get all your Christmas shopping done in one spot on Saturday at Craft2.0?
Not that I'm biased or anything – except for selling at the fair.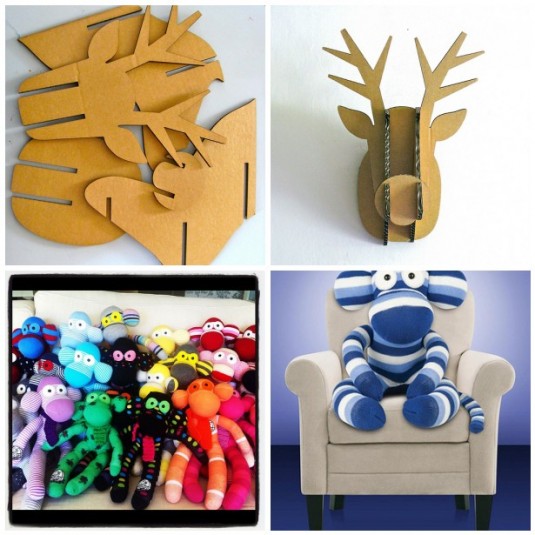 Finally here's a grand Wellingtonista giveaway.  Just let us know in the comments which stall you are looking forward to seeing and we'll pop you in the draw to win a DIY deer head kit from SuperVery and a deluxe Sock Monkey Kit from Miss Millie.  We'll announce the winner Friday night and you can collect your prize from the Craft2.0 table at Saturday's fair.
Special bonus –  everyone who leaves a comment can stop by the SuperVery stall for a lucky dip. Also check out the things unseen facebook page for some extra giveaways.