New at the Movies: Kon-Tiki, Snitch and Broken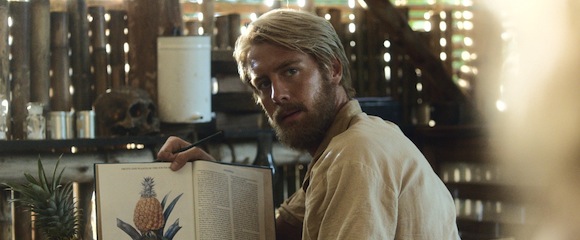 Speaking as someone whose taste for adventure doesn't stretch much further than going to the dairy in the rain, the reckless self-endangerment represented by Joachim Rønning and Espen Sandberg's Kon-Tiki was a genuine eye-opener. The bones of the story are well-known enough to anyone who built balsa models of Heyerdahl's raft at primary school in the 1970s but bear repeating here.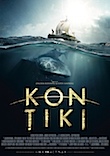 While researching native Tahitians in the late 1940s, Norwegian ethno-explorer Thor Heyerdahl posited a theory that the islands of Polynesia had originally been settled by sailors from South America (actually, bearing in mind the technology of the time they would have been more like the drifters from South America, but hey). Unable to persuade anyone in the scientific community, he was forced to experiment on himself. He went to Peru, built a raft, crewed it with other northern European adventurers and set off to find Polynesia.
With little or no experience, training or even aptitude, it was a giant leap of faith – Thor's faith. Unable to steer, threatened by sharks and – for most of the time – without radio contact, it was a completely potty idea but an idea that transformed our knowledge of human development and changed history.
[pullquote]If you know who I'm talking about, I have now ruined Kon-Tiki for you. Sorry.[/pullquote]In Rønning and Sandberg's film, Heyerdahl comes across as an obsessive and extremely difficult man, but the way they portray the adventure it becomes clear that there was really no other way. Heyerdahl's faith wasn't a million miles away from the totally blind faith of the first explorers who set out from Peru all those centuries ago. That obsession is also shared by the filmmakers who insisted on using a replica ocean-going raft (incidentally named Tangaroa) built by Heyerdahl's grandson, and then chose to shoot on the open sea rather than in a tank.
While that choice gives audiences spectacular – mostly non-digital – vistas and epic photography, not every aspect of the film works so well. Choosing to shoot two versions of the film simultaneously (we get the English rather than Norwegian one) means that the dialogue is often a little stilted and the fake beards unfortunately reminded this viewer of the straggly old castaway character who used to introduce Monty Python's Flying Circus. If you know who I'm talking about, I have now ruined Kon-Tiki for you. Sorry.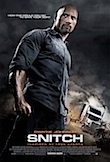 Choosing film entertainment on the basis of the production company can have mixed results. There's Pixar, obviously, Miramax used to have a decent brand reputation when the Weinsteins owned it but The Weinstein Company – their replacement – is more hit and miss. I'd like to draw your attention to Participant Media, a name you might have seen on a few decent pictures over the last few years without making much of a connection between them.
Founder Jeff Skoll made a fortune as "second employee" of eBay and put up $100m of his own money to found Participant in 2004. Their philosophy flies in the face of standard Hollywood practice by having an agenda – at least that is another agenda, apart from making money. Participant makes films that are socially relevant and by that I mean, they attempt to mix entertainment with advocacy, action with partisanship. The films are also carbon neutral, too.
They've had their name on the worthy and the worthwhile – recent films like Spielberg's Lincoln, Larraín's No and Tate Taylor's The Help, as well as documentaries Waiting for "Superman" and Errol Morris's Standard Operating Procedure . Which begs the question, why are they producing a film starring The Rock?
It's a question easily answered once you've seen Ric Roman Waugh's thriller Snitch. Dwayne "The Rock" Johnson plays a businessman struggling with the economic downturn. When his estranged son stupidly accepts delivery of some ecstasy tablets from a buddy south of the border, the unforgiving justice system comes down hard and the mandatory minimum sentences leave no room for sentiment. Looking at ten years for a first offence, the son (Rafi Gavron) is offered a deal – rat out some dealers and get a lighter sentence. The only problem is that the kid doesn't actually know any drug dealers.
Desperate for a solution, Johnson offers to go undercover himself. He'll run drugs across state lines in his company's trucks, the feds will get their evidence and his son will get to come home. It's a high stakes game and Johnson is particularly good at playing the naive and inexperienced family man instead of the cocky and confidant action hero we usually see. (He's still built like a brick outhouse but he plays low status pretty well here, at least until the explosive finale.)
I liked Snitch a lot more than I was expecting to. Taken alongside Eugene Jarecki's recent documentary The House I Live In, it makes a compelling case for fixing a broken judicial and political system. There's always potential for cliché in these sort of things – and casting Michael Kenneth Williams (The Wire's Omar) as a drug dealing kingpin doesn't really help no matter how good he is – but for the most part Snitch takes a downbeat path and is all the better for it.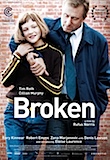 Finally, naming your film Broken seems like a sure-fire way to prevent casual audiences from checking you out. In the case of Rufus Norris's artfully constructed drama that would be a shame as there's a lot to like, not least a striking central performance from newcomer Eloise Laurence. She plays eleven-year-old girl Skunk, the nexus of a cul-de-sac full of households populated by various degrees of dysfunction. The plot does pile things on a bit thick – too thick for credulity – but the film has a dream-like quality that I found quite appealing when I wasn't being upset.
[Cross-posted to Funerals & Snakes]