Wellington on a Plate is here again, hurrah!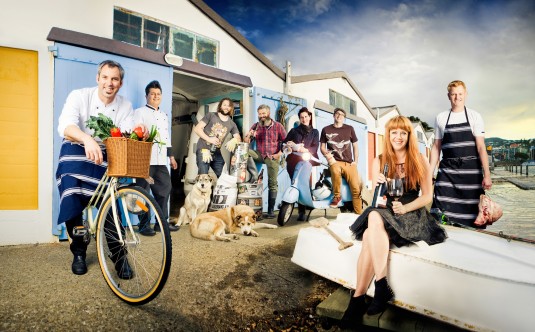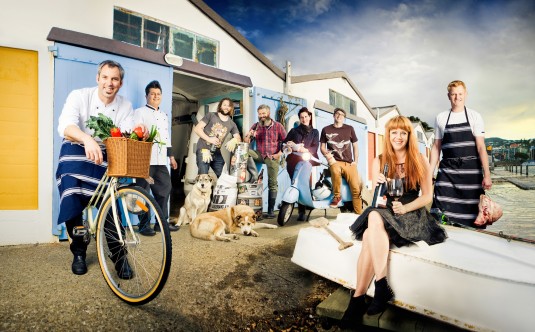 Right now we're knee-deep in delicious wine and food at the Wellington on a Plate launch at Prefab so if all's going well, this post will go live right after the media embargo ends. For now, here's what we've written about Wellington on a Plate over the past couple of years, and below is the press release for 2013. We'll be back with our personal picks as soon as we sober up and have time to read the whole huge catalogue!
Visa Wellington On a Plate Reveals Fifth Feast


The coolest little culinary festival in the world has launched its 2013 menu, with organisers revealing the biggest Visa Wellington On a Plate banquet yet.

Festival Co-director Sarah Meikle says the ingredients for this year's programme include 110 of the Wellington region's finest eateries and 113 Festival Events.

Visa Wellington On a Plate will begin its service on Friday 9 August, with a tasty opening weekend that includes Wellington Fisher & Paykel MasterClass, Beervana and Prison Gate to Plate, a meal prepared and served by Rimutaka Prison inmates who have been under the tutelage of Martin Bosley as part of a Corrections Department rehabilitation programme.

"From night markets to day trips, dumplings to degustations, the 17 days of indulgence that is Visa Wellington On a Plate well and truly offers something to please every palate and budget," Ms Meikle says.

This year's events programme will see conscious consumers enjoy latest Pest Control measures at The Larder, while those who hold venison deer will love Chameleon Restaurant's Hunter and Gatherer: A Venistation. The menu will also see Ruth Pretty Follow the Pipi Trail, while Urban Harvest plans to help kids get Covered in Pudding, Artisan will be serving Gluten-free Gluttony and the boys at Garage Project and Ti Kouka join forces for a Full Circle Feast.

A number of 2012 sell-outs are also back for seconds, including Beef Wellington, Kapiti Vintage, Pecha Kucha: Imbibe and Dom's Cheese Scones. The popular Oyster Saloon will again pop up on Cuba Street, while a homemade ice cream stall and a chocolate factory will also appear in city locations.

Caroline Ada, Country Manager, New Zealand and South Pacific, Visa says: "We're proud to have supported Visa Wellington On a Plate over the last four years, as it has become New Zealand's largest culinary festival. Not only is it a celebration of food, it's an important event that celebrates the innovation and collaboration of our culinary industry. The imagination and hard work that goes into each and every meal is astounding. We know festival-goers will enjoy every dish on offer."


Diners will again decide who will go to the final cook-off in Garage Project presents Burger Wellington, with 69 DINE Wellington eateries steaking their claim for the ultimate battle of the burger. This year also sees 73 restaurants vying for the MiNDFOOD Wellington On a Plate Award, which will be awarded to the DINE Wellington set menu that best reflects the capital's flavour.

 Visa Wellington On a Plate Festival Event tickets will be available on Visa Presale from 12pm Monday 17 June through until 12pm Wednesday 19 June, before going on general release.


Put your order in quick – tickets sell like hot cakes!