A weekend of old things treated in new ways
It's shaping up to be an interesting Wellington weekend – sure when is one not, but mine is looking a little like this.
Opening Thursday and running for about a month is Phantom of the Opera. I'm a musical theatre nerd girl so I'm excited to see how it's going to be staged as the production design is making its international debut in Wellington. Here's a bit of a sneak peek into the production setup. I'll let you know how it looked from the seats next week.
Friday night you'll find me at the Knack Evening Market. Knack has discovered a lot of people like shopping child-free so for winter they've whipped up some mulled wine and a knack-cessories market. If you can't do Friday night knack , there is always Saturday 15 June, usual time 9.30 to 1.30pm. My hot tip – Smash Palace Jewellery is having a BIG Sale, selling last year's stock at ridiculous prices. It all has to go, so come to the Knack Market at Berhampore School on Friday night and on Saturday for nothing over $10.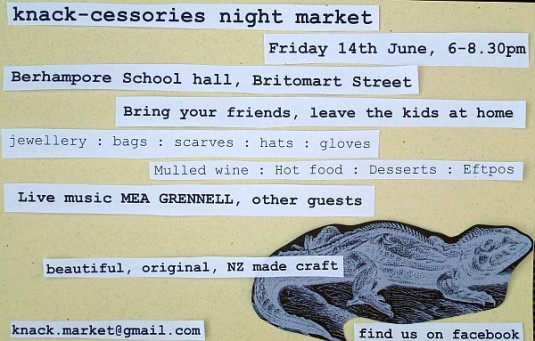 Saturday is the big new event in town Wellington's first vintage expo! Vintage-Orama is at Wellington High School from 10am-5pm. Entry is $2 but once you get in, oh so many things to enjoy. As well as shopping (with vintage traders from around the country, including Wellington's very popular Steampunk princess Things Unseen )there will be first class photographers, The Pamper Parlour, workshops and dance classes along with high tea, refreshments and on-stage performances to keep you entertained during the day. Plus dress to your vintage nines and you might score yourself a prize 😀