New-ish at the Movies: Elysium, Stoker, We're the Millers, The Heat, Giselle, Private Peaceful, Reality and Now You See Me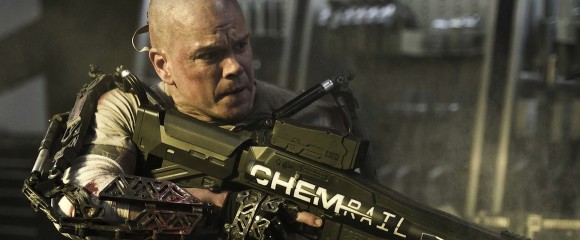 With this year's festival now a rapidly diminishing memory – and my recovery from that event (plus another magazine published, some "live" podcast recordings, a few Q&A's, some director interviews and a Big Screen Symposium) almost complete – I return to the commercial cinema and what do I find? Twenty-three new films have been released since my last set of reviews. Twenty-three! I only turned my back for a second. So, bear with me while I try and do some catching up. Some of these films deserve more space than they are going to get here (and some of them don't) but you can't have everything, am I right?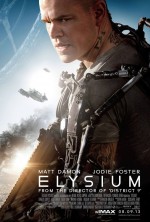 [pullquote]R-rated these days appears to mean lots of unnecessary cursing and comic male nudity.[/pullquote]Neill Blomkamp's District 9 was a surprise smash-hit in 2009 and his follow-up, Elysium, is what we call 'eagerly awaited'. Watching it I was reminded of the great strengths of that first film: a vividly created future society, dysfunctional yet plausible; a great plot setup with a genuine dilemma for the central character. Then I remembered the third act of District 9 – one long fight/chase/fight. And so it proves with Elysium. Wasted potential as – like so many films this year – the film is resolved by who can punch harder rather than who can think better. I have lots of other problems with it but that's the main one.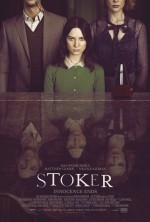 Stoker, Park Chan-wook's first feature in English, looks a treat. There's not a hair out of place and the colours are ravishing but it's cold. The characters are cold and the film is cold. The craft is easy to admire and Director Park will make better films than this (again) but I felt disengaged from all the characters and their gothic horror concerns.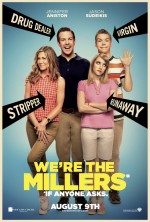 In We're the Millers and The Heat, Jennifer Aniston and Sandra Bullock continue to investigate how much dignity they can sacrifice as they fight for the title of America's favourite female box office star. Aniston wins – or rather loses – playing a down-on-her-luck stripper masquerading as Jason Sudeikis's wife as they transport an RV full of marijuana across the Mexican border. Sudeikis – an often unappealing presence but only mostly annoying here – has put together a pretend family (also including teen runaway Emma Roberts and geeky neighbour Will Poulter) to throw the border guards off the scent. That's the least of their worries, however, as they are pursued across New Mexico by some disgruntled Latino stereotypes. For once the semi-improvised performances are laid over a semblance of a plot but to no great effect. R-rated these days appears to mean lots of unnecessary cursing and comic male nudity.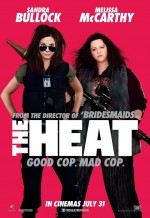 In The Heat, Bullock gives us a version of her standard tight-ass career woman learning to live a little, this time with the help of Bridesmaids' break-out star Melissa McCarthy as her down-to-earth Boston detective partner. As she proved in Identity Thief, McCarthy does a nice line in pathos but you have to get past an enormous amount of aimless shrieking to get there. Bullock can do this sort of thing in her sleep and I think she did.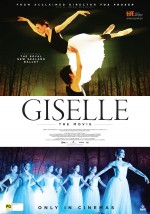 Theatre, ballet and opera have become a staple in our art-houses over the last few years as high culture has found a home where live sport and rock concerts (the "alternative content" that was predicted to dominate the new digital environment) have failed. While the Met Opera and National Theatre have established international brands and reputations to lead them, Toa Fraser's Giselle has something else – it works as cinema. Beautifully shot by ace Leon Narbey and his team of dedicated cinematographers – like Scorsese's Rolling Stones film Shine a Light, Narbey insisted that every camera operator be a first-rate shooter in his own right – Giselle showcases the sublime performances of principals Gillian Murphy and Qi Huan as well as Kendall Smith's beautiful lighting.
Fraser leaves the auditorium occasionally – to New York, Shanghai and the Wellington rehearsal room – gently hinting at the connections between performer and character that are usually the prerogative of our imaginations.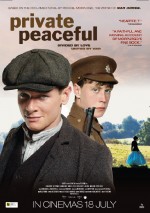 Almost gone from local cinemas – I'm that far behind – is Private Peaceful, an adaptation of another of Michael (War Horse) Morpurgo's World War One stories. Two brothers grow up by grace and favour of the local Devonshire lord of the manor (played with customary gusto and much moustache twirling by Richard Griffiths in his final screen role). The brothers fall for the same girl (Alexandra Roach) and fall out as a result. Tommo Peaceful (George MacKay), the younger, enlists for the war and older bro Charlie (Jack O'Connell) feels compelled to follow and look after him, leaving his young family and new bride in the process. The book was aimed at older children and the film isn't much more sophisticated than that and suffers from budget restrictions that make the killing fields of France rather less devastating than they might have been.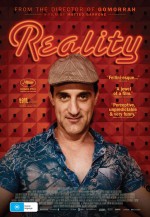 If director Matteo Garrone's name conjures up memories for you of the gripping neo-realist Neapolitan crime drama Gomorrah you should be advised that his vision has taken a different turn with his new(er) film Reality. Still set in Naples, the new picture is a fable wherein a popular fishmonger (Aniello Arena) dreams of greater fame via the reality show Big Brother and loses his mind on the journey. Garrone's eye for unusual faces remains intact as well as his sense of architectural spaces but the film's conclusion is as inevitable as it is frustrating.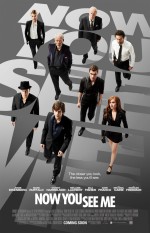 Finally, in this instalment, Now You See Me has been described by another reviewer as "Inception goes to Vegas", a description that couldn't have put me off more if it tried. Sure enough, the puzzle is more important than the characters as a group of street illusionists (Jesse Eisenberg is the master of misdirection, Woody Harrelson the 'mentalist', Isla Fisher is an escapologist and Dave Franco, a spoon-bender) are brought together by a mysterious and anonymous benefactor who bankrolls a big-time stage show for them so that they can Robin Hood the banks and insurance companies who ripped us all off during the Global Financial Crisis and Hurricane Katrina.
So far, so zeitgeisty. None of it makes a lick of sense (except perhaps mathematically) and director Louis Leterrier's constantly spinning camera served only to make this viewer nauseous. How he got another gig after Clash of the Titans is a mystery but it does mean that there is hope for us all, no matter how incompetent we are.
First posted at Funerals & Snakes on 27 August 2013.