Live Leader Board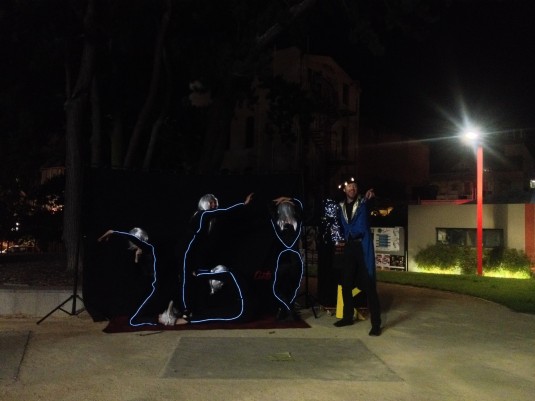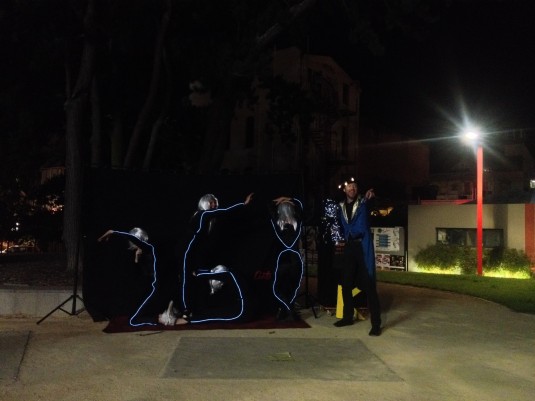 Here at the Wellingtonista we're firm faves of Richard Aindow – former editor of Fish Head magazine, and Quiz Master of Wednesday nights at Mighty Mighty – so we were pleasantly surprised to catch him outside the Rogue & Vagabond last night with a group of lycra-clad lit-up young ladies in incandescent costumes.
Hitting random street spots with a mobile show, the Live Leaderboard is a way of spreading the word about an online voting system that has the hearts aflutter of every NZ Fringe Festival show.
Thanks to Contact Energy, $5000 in prize money is up for grabs for the #FaveFringe show in this years Fringe Festival.
Voting has been streaking along and the Live Leaderboard is the physical incarnation of the showdown happening online.
There are spot prizes of Fringe tickets up for grabs as well as other treats (fantastic Fringe pink wig anyone?) and it's an impressive mobile show. Keep an eye out after dark and you could be as happy as this stoked punter. Or head online and vote now for your #FringeFave.