A 5th birthday…
The City Market (Sundays at Chaffers) is turning 5.
So this Sunday they're running a little longer than usual (til 2pm) and adding more entertainment and stalls (quite a long list actually if you check out their Facebook page).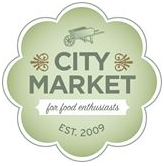 The market still has some good old favourites like Le Marche French cheeses, Rachel's Yellow Brick Road seafood, Marty's bacon butties, Emporio coffee, Brezelmania etc, but also many new and interesting purveyors.
Some have became regulars over time like the House of Dumplings, Gellisimo, Jam It, Dough Mama and The Canteen (Mack and Mabels sauces) and some are brand new – Chunk marshmallow (the best I've ever eaten, not to mention their warm melt-in-the-mouth cookies from the pie warmer – sugar attack!) and Waffle De Liege savoury Belgian waffles (virtually no sugar to balance that marshmallow you accidentally inhaled) with toppings like vegemite cream, salmon, bacon, pear and blue cheese…  Mmmm, yes please.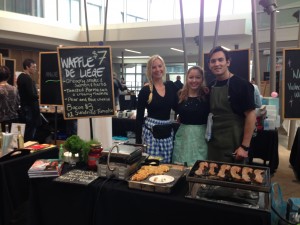 I do think we should all support new stallholders to encourage people with wonderful ideas and products in taking the next steps, and reward their courage for putting it all out there.
And once you've finished imbibing on Sunday you can wander around the new Clyde Quay development and see where the Mojo coffee shop is going, the new Whitehouse and Satchi and Satchi.
See you Sunday.