Craft Central Winner
Congratulations to Karen, the winner of our Craft Central competition!
Pick up your prize from the Craft Central Desk upstairs at the St James Theatre just next to the elevators.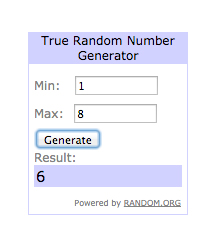 In case you are all wondering what that's all about:
Craft Central is Wellington's newest and biggest Craft and Event Fair.
It's all about 100% handcrafted in NZ Craft and Indie Design and is on this Saturday 4 October, 10am till 3pm at the St James Theatre
It's a shopping experience Wellington hasn't experienced for a long time.
It's conveniently located right next to bus stops and if driving is your thing they recommend heading to the car park in Tory Street.
There are 50 free gift bags packed full of treats from CraftCentral exhibitors like SuperVery and Things Unseen for those of you first through the door at 10am,
There are also workshops for both kids and adults all day long.