God Save the Makers
It's Queens birthday most of us have the following priorities
1. sleeping in
2. wondering who isn't doing a public holiday surcharge on Monday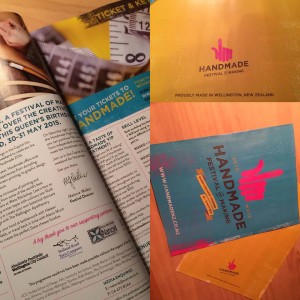 some of us have another overriding annual priority How much making can one person do in a single weekend at Handmade. Wellington annual Festival celebrating those who make, the bakers, the sewers, the brewers, the illustrator, the knitters, it's all there. Master classes, workshops, pop up cafes, and our annual happy place, The Holland Road Knit Lounge.
Yes you can visit one of the 2 Holland Road Yarn shops in Willis Street and Petone most days of the week, but the knit lounge is like and immersive yarn experience, part shop, part exhibition & part hospital (they have answers to ever knitting or crochet crisis) it's the very best part of Handmade, So make sure this weekend you pop upstairs to the renouf foyer at the MFC for the Holland Road Yarn Experience. Grab a cup of tea and settle in with your yarn project or come squish all the different yarns.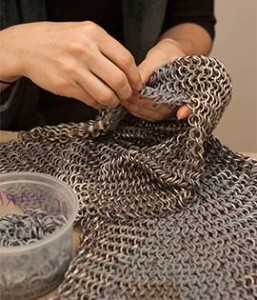 New this year are the workshops in association with Weta Workshop.
Sadly the sculpture and painting workshops have sold out. But a wee craft bunny tells me there are spots left for the Sunday Weta Tenzan Chainmaille workshop, which also incudes a Weta Workshop tour. You can book online or pop into the hub at the MFC for more info.
You can sign up for other classes at any time over the weekend just pop online or  along to the MFC and sign yourself up for a making experience.
Saturday night is the New to Handmade  – Night Market, the things on sale are guaranteed all handmade in NZ (no nasty imports here) and look to be spectacular. Including artists like Zipppity do dah  Things Unseen and Jo & Jess from the Hastings Shop Coco & Co, it like the holland road knit lounge is free to the public and comes with the bonus of a bar. Bubbles and shopping? Yes please
See you at handmade