Chasing the Black Dog with beer
Last night we went to the opening of the new Black Dog brewery on Cuba Street, and, spoiler alert, it was bloody delightful.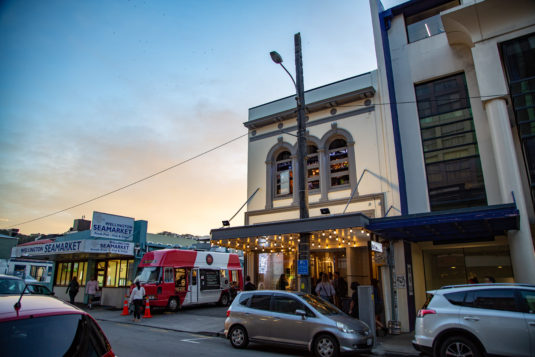 All pics were supplied by the publicist because if you follow us on Twitter, you'll know I can't photograph for shit.
A confession: I had never been to the old Black Dog brewery when it was up on Blair Street. To be honest, I do all I can to avoid the Courtenay Quarter on Fridays/Saturdays and I'm not the beeriest Wellingtonian of all (nor the beariest, to my relief – that would probably be Tom?), so W'ista Jess was surprised to see it was me who was tweeting about the opening on our twitter account. But I do like bars, and beer, even if I prefer often prefer wine. So I was keen to get along and see what was going on.
There is definitely a sense of familiarity and family in a craft beer bar in Wellington – oh hey there's the guy who made those amazing donuts, there's that beer photographer who also took the incredibly out of date portrait of the 'ista that we use on our twitter account, there's that ex 'ista guy who also used to write a beer column for fishhead, there's that dude who is the mayor of the city. But it's important to note that I think there were almost as many women there as men, and of the men there, only half of them had beards. Perhaps 2018 is the year the chin makes a comeback.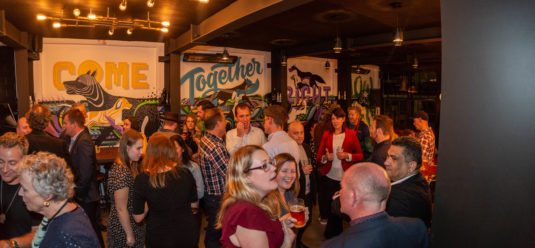 And speaking of family, yes, Black Dog is owned by DB, but amongst the dozen beers on tap were collaborations with Fortune Favours (Dogs of Fortune, a Belgian IPA), Tuatara (First Responder Pacific Ale) and the Fork & Brewer (Guava Berliner). And there were beers made to support the SPCA (Stray-PA) and the Wellington free ambulance (First Responder), along with the Dog range that you can view on their website which are available in other DB bars like the Portlander. Kris spoke to the brewer and he said that they don't see the many other craft breweries in Wellington as competition for sales, they see them as competition to do better. Awww.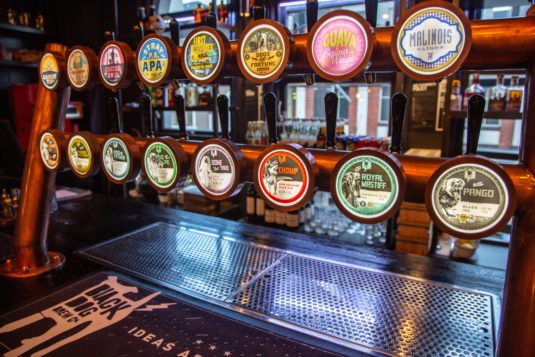 There are sixteen taps on offer (though they were out of the Saison on the night) and you can get a tasting paddle of six for $20 or eight for $26, I believe, if you wanna try lots of them in a sensible fashion (obvious disclosure: beers were flowing freely for opening night, we didn't pay).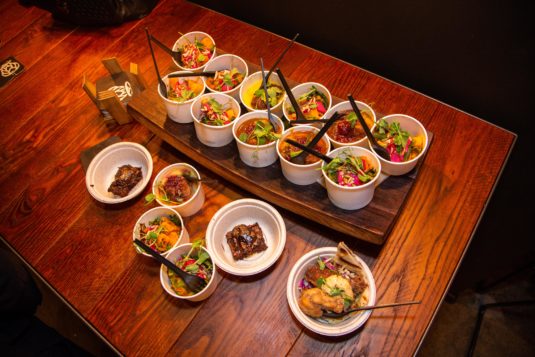 Food for the opening was provided by Beat Kitchen who matched it to the beers (for example an APA aioli on the fried chicken). It was bloody clever of them to get the truck in  to provide a solid base to try many different kinds of beers on. I checked with the publicist afterwards, and so I'm able to tell you during regular hours of operation:
"The food on offer at the brewery will be pizza via the pizza oven and burgers and sharing plates thanks to our Cuba Street neighbours, Grill Meats Beer, Wellington Sea market and Heaven Pizza."
I really like this idea, making use of already existing resources and building neighbourly bonds (although does it result in fewer employment opportunities? Perhaps).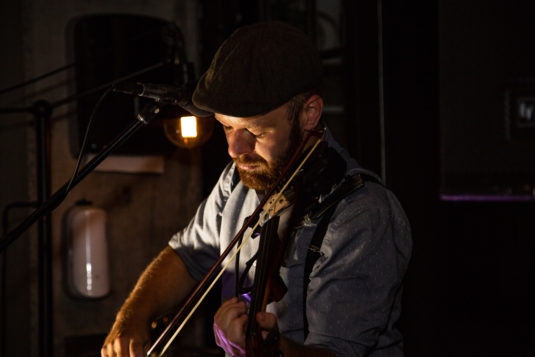 But let's talk about the space itself. Downstairs is an industrial-looking space with great big vats where the beer is brewed, and beside it are a number of tables & stools. I'm told in the coming weeks they will have tanks and grower fill station set up for customers to take away beer as they have both an on-license & and off-license. Last night the space housed "innovative acoustic artist" Graeme James who absolutely delighted Kris with his covers. I don't think I've ever heard anyone else cover the White Stripes AND 5ive on the fiddle, so that was an experience in itself.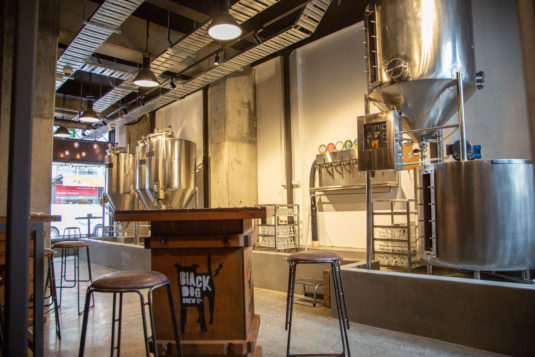 Upstairs is a much warmer space, with leather banquettes & tables, the walls & ceiling painted a cosy black and mid-century modern light fixtures.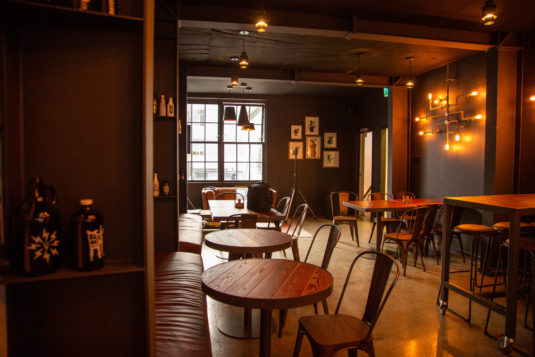 Across one wall is a mural depicting the brand's collaborative spirit brought to life by local Wellington artists Kelly Spencer, Mica Still and Sean Duffell.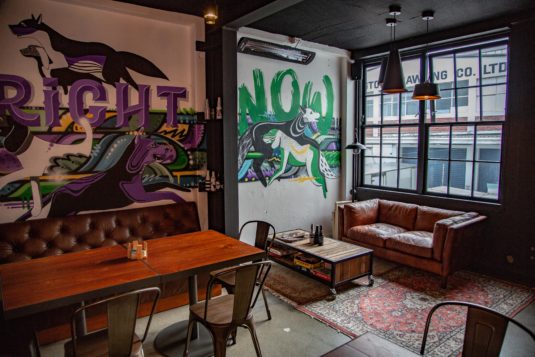 They also have the usual spirits behind the bar, with a decent selection of whisky, and while I didn't see a wine list I did see people with wine in their hands so it must be on offer too. It's a lovely space, with comfortable seating and we spotted magazines and board games, so I can definitely imagine settling in for an afternoon or two. We may make jokes about "phew, FINALLY someone opened a beer bar in Wellington!" and of course often a bar experience is only as good as the crowd it attracts, but I very much enjoyed the place. I'll be back.
Just a couple of notes on accessibility – the bar upstairs is up some steep concrete steps. The downstairs area has a wheelchair accessible toilet, but I only saw high tables and backless stools (though furniture could easily have been put aside to make space for the opening night crowd). The bathrooms both upstairs and down are single self-contained rooms, marked with someone in a dress and someone in pants (or perhaps completely naked) (and someone in a wheelchair downstairs). There's no mirror in the upstairs bathroom (yet?) but if you're there at night you might be able to catch your reflection in the window if you need to fix your lipstick.