Don't feed dogs chocolate – put it in beer instead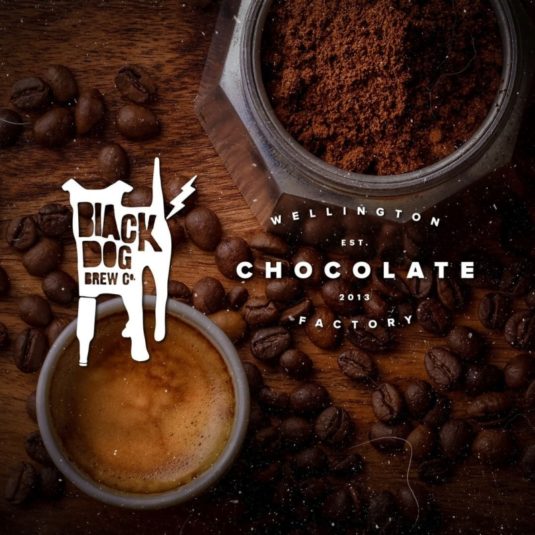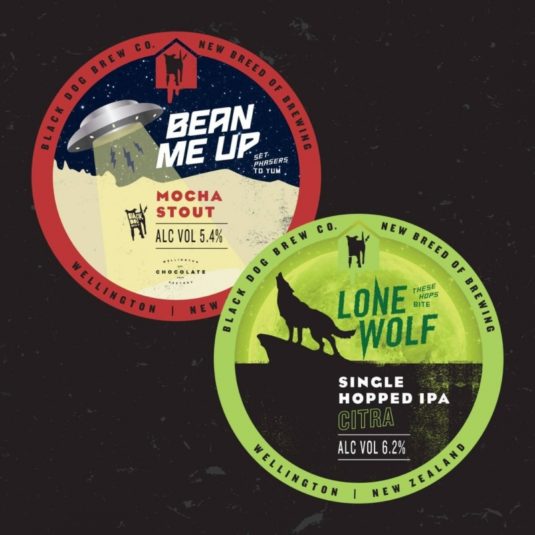 Guest post by Krystle, thanks Krystle!
Coffee, chocolate, and beer…these are a few of Wellingtonians' favorite things – and thanks to a collab, you can now drink a fusion of all three. Local legends Black Dog Brewery and Wellington Chocolate Factory have teamed up to produce the Bean Me Up Mocha Stout. You may be wondering if these flavors all go together? After a thorough taste test at the Bean Me Up launch event this week I can confirm they do. Stout can be a heavy beer that isn't always easy to drink but this version is smooth and very drinkable due to the nice balance of coffee and chocolate with a hint of lactose to give it the creamy profile (those who are lactose intolerant/vegan, be warned)
The collab has been a year in the making with time spent developing the flavours and batch testing. Both parties are known for their care and attention around taste and quality with the products they produce so it's a quality brew. Top Dog from Black Dog Brewery Adrian Klemp worked closely with Wellington Chocolate Factory's co-founder Gabe Davidson to get the coffee and chocolate blend just right. The final product had three different types of chocolate added and was fermented for a week to develop the flavours.
While tasting Bean Me Up there were a few murmurs of how it would make a great 'hair of the dog' beverage due to the caffeine hit you get and we could imagine it pairing nicely with a big breakfast. Adrian admitted he will often have a little taster in the morning to start his day if he hasn't had a coffee yet, so it's fully endorsed as a breakfast beer. Bean Me Up is best drunk slightly warmer to bring out the flavour profile and sits at 5.9% ABV.
As part of their experimental range, Black Dog has also launched Lone Wolf Citra IPA, a single-hop IPA with Citra hops from the US. It's zesty, light gold in colour and has a subtle orange bitterness and comes in at 6.2% ABV.
Bean Me Up and Lone Wolf are available now on tap at Black Dog Brewery (216 Cuba St) but don't take your sweet time as these limited edition brews are only available while kegs last.