Polishing the Crown Jewels – a clothing pop-up sale for fat people
I have been busy, and that is why there is almost no content from me on this site anymore, although you will find me on the tweets, as per usual, though there are of course about a dozen of us who have access to the 'ista twitter account. But that's not what I'm here to tell you about. No indeed. Back in December Martha interviewed me about the clothing label that I started. In an update to that story, House of Boom is proving to be the little fat company that could, with season three – The Crown Jewels – launching on August 30, and a pop-up shop in Thorndon happening on August 31 & September 1.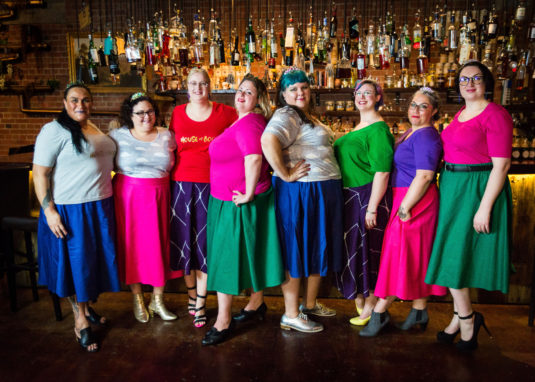 Fashion never cared about me, so I don't care about "Fashion", of the capital F variety. I don't follow designers, I don't care about trends, I don't care about the colour of the year. I try to make my clothes timeless. I do my 'seasons' when they are able to be made right here in Wellington.
This season is full of gorgeous jewel toned fabrics, in sizes 16-30. Of course everything is cotton – or linen – and of course everything has pockets. We did the shoot for The Crown Jewels in the bloody lovely bar Hanging Ditch, and the staff could not have been nicer or the venue look  any prettier. Thank you Wellington for being such a great and generous community.
New this season is the ANJI robe, available in four different colours. All my clothes are named after fat women who inspire me. Anji is one of my photographers, and also my oldest sister.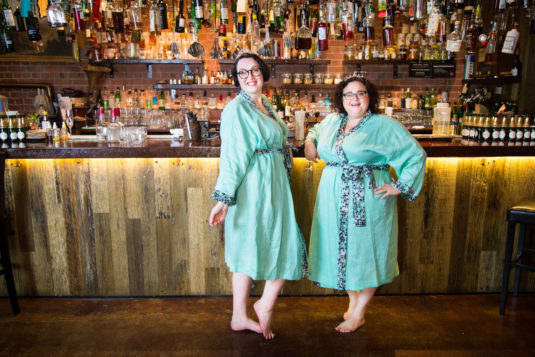 Also new is the KRIS dress, named after the 'ista's Kris, who is also one of my Boomettes – the fat babes who model for Boom. The KRIS is a raglan-sleeve short dress in cotton knit. It's a basic, but it's definitely not Basic AF.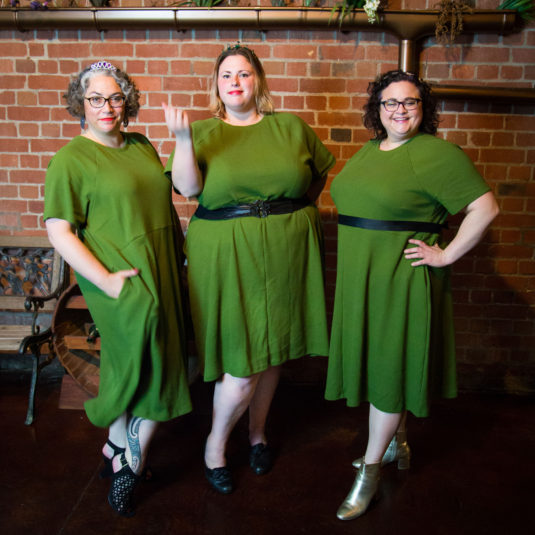 Favourite styles like TIARE, the perfect A-line skirt, the CORNELIA pinafore and the KINI sack dress are all back too, in amethyst, sapphire, ruby and a selection of prints.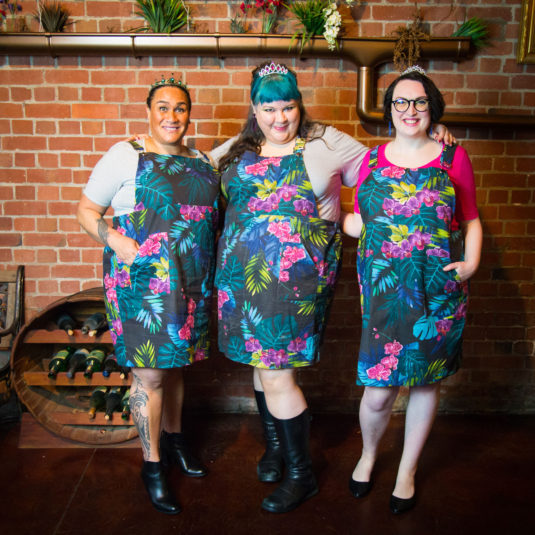 House of Boom is predominantly sold online, but you get a chance to try before you buy with a pop-up sale this weekend.
When my accountant told me I absolutely could not afford to open a physical shop, I went home and cried, had some wine – well, a lot of wine. I so desperately wanted to create a space where fat people could actually try on clothes and be welcomed into a space rather than hidden away like they should be ashamed, which happens basically anywhere else plus size clothes are sold. Then I realised that I already have a space I have total control over – the house of the House of Boom, and so I do a pop-up at my home in Thorndon with each season launch, so people can come and try on the clothes and all the other pretty things and hang out with other fat babes.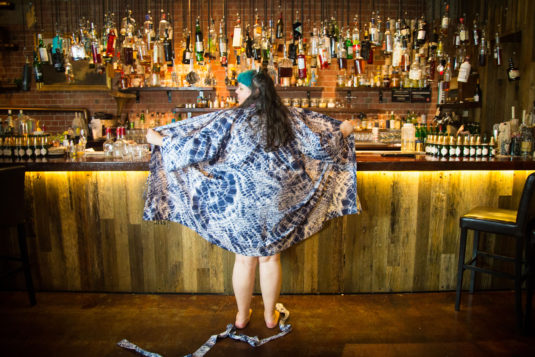 The pop-up also includes a selection of Reboomed second-hand plus-size clothing – extending the life of fast fashion and providing affordable options for shoppers.
House of Boom Pop-up sale
11am-4pm Saturday August 31 & Sunday September 1

189a Grant Road, Thorndon (Gate on Aorangi Tce!)

Credit card or eftpos only please

More information – www.houseofboom.co.nz