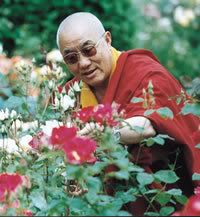 This weekend sees the Annual Rose Pruning Demonstration at the Lady Norwood Rose Garden in the Botanic Gardens.
Want to bone up on proper garden maintenance? This is your chance! The Wellington City Council has laid on the roses, and the experts. There will be tips on both pruning AND growing your roses. Dancing with the Stars contestants may or may not be there. The same goes for the surviving Beatles & Nastassja Kinski, but I remain hopeful.
I usually make wise with the Rose puns at this point, but she emailed this year & asked me to kindly stop.
There are two sessions:
1.30 – 2.30pm: pruning modern roses in the Lady Norwood Rose Garden. Meet at the Begonia House.
2.30 – 3.30pm: pruning rambling and heritage roses at the Bolton Street Memorial Park. Meet at the Seddon Memorial.
Grab your blades & go to it!
Addendum – Glow Worms:
While I'm on the subject of the Gardens, I happened upon an official person taking a bunch of schoolkids on a glow worm tour last week & feel I should pass on the intelligence I gleaned on my way past them. The poor lady was stretched thin by 10 or so bored & restless boys. It didn't help that there were no worms glowing at all.
I'd wondered for a while, from personal experience, but as the lady snapped at the boys she confirmed my theory that glow worms put on their best display after rain or a heavy dew (I do not know why this is).
So should you be planning a visit, do so soon after rain & while the worms can be found in most places in the Gardens, the easiest to find & arguably best are on the main track between Glen Road & the Duckpond.