The early Friday test build-up
We're nearly through the Lions tour with just a few more days to go and back to normality for us all.
The camper vans are piling up from the South, the bars are hanging Welsh/Irish/English and even Scottish flags and the events coordinators are panicking with the final details. We're even bumping into Lions fans hailing from our school days!
You will have settled on a place to either view the game or avoid the madness.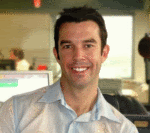 Of course the media will be in full force and we've just heard that Tony Veitch and Radio Sport will be broadcasting live from the Backbencher this Friday in preparation.
Demonstrate your passion for the All Blacks with either the national anthem, haka or All Black chant to win double tickets to the Bledisloe game in Auckland on 3rd September including return flights and accommodation.
Show starts at 6am and runs to 9am.