Hello NZ Girls!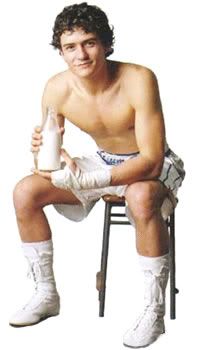 We heard you might be dropping by… and in your honour, we'd like to offer you the chance to WIN A DATE WITH ORLANDO BLOOM*
Hope you find something of interest here, we'll endeavour to target your particular demographic (reliably informed: female, 18-25 years) over the next say… until we get bored with it.
In the meantime, feel free to send us pictures of your older sisters, or let's face it I suppose, your mums. BTW: If you have any questions on the havoc children (when you decide to have them) will inflict upon your life, feel free to ask.
Otherwise we'll just continue to post about the best shows, food, shopping, views, toys, gigs & party drugs.
Enjoy your stay.
*But we can't. However, Joanna's ex-flatmate looks a lot like him apparently, so we might be able to sort something out.