So that's what they mean by 'isolated showers'
Looking south from Waitangi Park as yesterday evening's southerly change was coming in.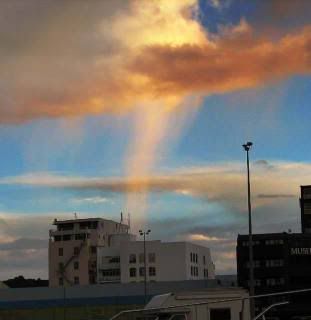 Any poor sod who was stuck under this could feel justified in feeling picked on by the elements, but most of the Wellingtonista Great Blend team was already safely ensconced in Port Café scoffing fish 'n' chips with BYO wine. A Great Blend round-up will no doubt follow from one of my diligent colleagues.