2AWA: Hottest Hospo of the Year
We had a rather heated debate over the Wellingtonista email list over the inclusion of this category in the awards, with one person thinking it was derogatory and insulting. That person got told quite sternly to "READ THE WIKI ALREADY!" so they could discover that the hospitality people we were paying tribute to weren't being objectified merely for their looks, but also for the quality of service that they provide and the way that they contribute to the overall experience of a place. And that's not objectifying at all, honest…
Can I have a pint…and your phone number, thanks:
Hotties (or rather: 'talented good people') are after the jump…

Enzo from Scopa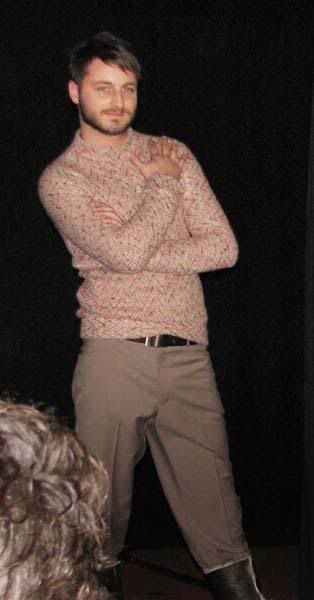 Everyone in Wellington is aware of how hot Enzo is – including himself, no doubt, but that doesn't detract from his appeal. He's easy on the eye, passionate about good food and good service, remembers his regulars and gladhands lucky customers. One of these days he's going to make someone a bloody good husband/Civil Union Partner (with those family ties, he can no doubt cook, make coffee and mix a good cocktail) and there are plenty of Wellingtonistas who'd gladly line up for that priviledge.
B. Keyz from Southern Cross Electric Quiz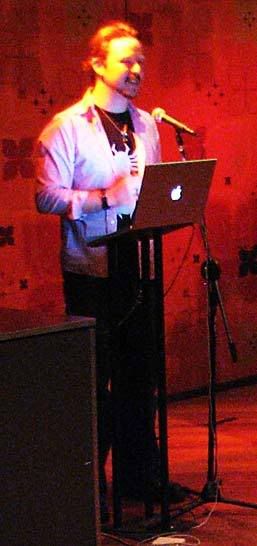 There's a reason that the Wellingtonista put up with the terrible service, chipped glasses and mediocre food at the Southern Cross to go to their quiz night every Tuesday, and it's not just because we keep winning bar tabs. Quizmaster Keyz is always sharply dressed, sharp-tongued and sharp-witted. He lets us argue with him about the right answers, laughs at our jokes and hasn't yet thrown us out for inappropriate comments written on our answer sheets. He's not only the master of the quiz, he's also the master of our squeally girly crushes.
WINNER!!!
C. The staff at Mighty Mighty
The thing about Mighty Mighty is that it's hard to pick just one person as the hottest staff member. In fact, it's been debated vigorously all over the toilet walls in the Ladies', but so far there is no clear winner. All of them go that extra mile with a smile when serving you their tasty cheap wine, or painstakingly hand-cranking the ice crushing machine for your cocktails. There's the Sallys – both the redhead and the magnificantly tattooed, the Jap-froed Kohei, and the Baby Hitler-faced Matt so there's bound to be someone to suit all tastes.
D. Jonny at Hawthorn
A beautiful man in a waistcoat with a bountiful supply of liquor at his hands, who remembers your drink preferences and offers you tastes of things in a similar vein to challenge your senses. Need we say more?
E. Nicola at Wineseeker
After a red wine to drink with fish'n chips? Ask Nicola. Want a riesling for less than $20 that tastes like it's from Waipara but is actually something different? Ask Nicola. In all matters to do with wine, she always knows exactly what we want, when we want it, and why. And if single Wellingtonistas meet hot people at the upcoming Speed-Wine-tasting, we just might have to name our children after her…
F. Jesse at the Maranui Surf Cafe
Given how insanely busy they are, it's a wise decision on the part of the Maranui Surf Cafe to generally keep the moustachioed Jesse behind the counter. If he was out and circulating amongst the tables, customers would sit for hours ordering more and more as the queues got longer and longer. Instead, they rush to get to the cash register to pay, so they can be smiled at, and have their orders praised ("Chocolate AND strawberry milkshake? Genius!"). Everyone likes to be made to feel like they're smart, especially when the complimenter is so damn cute. It makes the hangover that much easier to deal with.
Stalk all these staff using the "hottest hospo" tag on Zoomin.