If you can use some exotic booze…
…there's a bar in Cuba Mall. Okay, so that doesn't swing quite as well as the original, but those with a longing for outrageous costumes and hard drinking, but who can't stomach the Sevens, ought to know that it's Tiki Bar weekend at Matterhorn.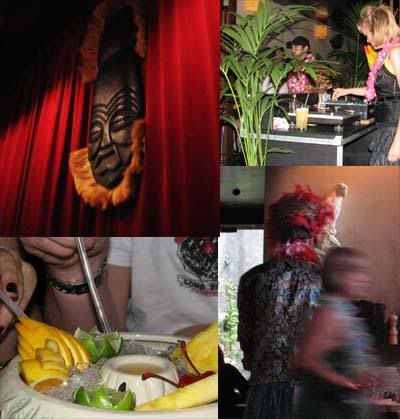 That's right: you have one more night to savour concoctions based on classics by Trader Vic and Beachbum Berry; bar staff dressed as Hawaiian deities; bubbling cauldrons of lethally refreshing punch; and some of the cheesiest slices of lounge exotica ever committed to vinyl.