All hail our new Green mayor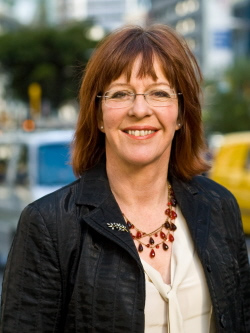 Earlier this afternoon, final results for the Wellington mayoral election were released. Finally the reign of Prendergast comes to an end, etc, and we rejoice in the election of our new Green mayor.
Celia Wade-Brown 24,881
Kerry Prendergast 24,705
Jack Yan 7,426
Bryan Robert Pepperell 5,954
Bernard O'Shaughnessy 1,174
Al Mansell 542
We'll currently compiling a wishlist/demands for the new mayor, and if you have anything for our new mayor, please add a comment.
In the meantime, check out this awesome anecdote from Phil on an incident involving Al Mansell and a Taser at a mayoral candidate debate. We can't but help wonder what council chambers would have been like if he had (somehow) been elected…