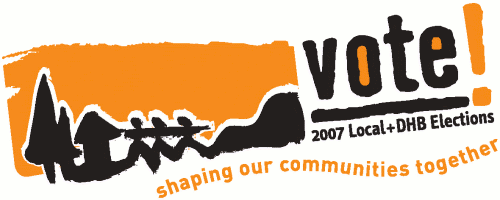 If your votes aren't in the mail today you're probably going to have to deliver them personally to ensure you get your ticks in before noon on Saturday.
The Wellingtonista (a collective entity that has assimilated all individuality) agonised mightily whether it would instruct you in how to vote & who for, but in the end we plumped for freedom of choice for all.
So please exercise it.
Issues we are passionate about though, and therefore worth perusing candidate puff pieces for any mention thereof, are transport, including roading proposals & light rail, rampant & unchecked property developments & developers, and most importantly, the complete absence of tiki bars in the city.
We did consider reviewing every mayoral candidate's website & reporting back the number of typos & errors, but we gave up after Jo found 54 on one page of John McGrath's site. The job is too big for us.