The Beneficiary's Office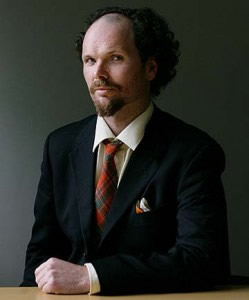 Artist and provocateur Tao Wells is causing a mighty ruckus with his new art installation project, The Beneficiary's Office.
As part of the Letting Space programme – which pairs artists with unused commercial spaces – Wells has established a corporate office for the Wells Group, a PR company which argues that the unemployed are more environmentally friendly. A lower income = a smaller carbon footprint.
But things start to get tricky because The Beneficiary's Office is partially funded by – gasp! – taxpayer dollars in the form of a Creative New Zealand grant. Wells has already had his dole cut off, a reminder that, babies, you do not mess with Work & Income, you mess around them.
And, as to be expected, there's a truckload of outrage over at Kiwiblog and at Stuff, with people who cannot believe that their hard-earned taxpayer dollars are funding a dole bludger to artistically promote being on the dole. And worst of all – it's not even proper art.
Well, whatever your feelings on the subject, the Beneficiary's Office is located on level three of 50 Manners Street and opens for two weeks from this Monday, 18 October.
UPDATE: The DomPost has an interesting follow-up story. On the subject of employment, Mr Wells reckons he'd be good at Paul Henry's old job:
I'm outspoken, I'm not afraid to speak my mind, not politically correct – and if all those people thought that that was important about Paul Henry, then they should feel the same way about me. And I am unemployed.
The article also has a nice collection of reader comments, running from the supportive to the outraged.