Did I Believe You Should Look Around You?
At the Wellingtonista, we love us some live theatre and comedy. About the only things we love more are bars and hard liquor, so when a PR company offered us some vodka to give away as a promotion for a comedy show staged in a bar, how could we resist?
As it turns out, quite easily. While "Did I Believe It?", a parody of 1970s British science shows, does indeed sound like it could be fun, as some of the more Anglophile Wellingtonistas pointed out, it did sound an awful lot like "Look Around You" by the brilliant Robert Popper and Peter Serafinowicz. An awful lot like it. And you know what? That's exactly what Popper and Serafinowicz thought too.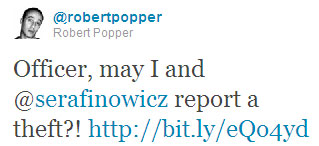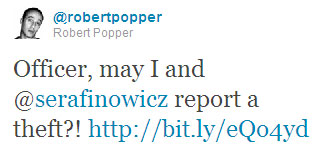 After first expressing surprise and consternation on Twitter, they did the right and proper thing: they created a parody account for Did I Believe It (or at least, we presume it was them). It's funny, but not quite as ridiculous as the real Did I Believe It Twitter account, given the latter's transparent promotion of the sponsor's product. And no intentional comedy can even come close to the satirical management-speak brilliance of the show's own PR:
"We're really trying to radicalise the audience experience. We're interested in shifting and changing the parameters of how we tell stories. The ultimate take out is [the audience] have a really unexpected time … Around that time 42 Below were also looking to create something experiential," he says of the joint venture.
Retro-computer nerds (or those who are merely old enough and sad enough to actually remember it) might also get a laugh out of the exhortation to "Power up your overhead projector and flick the switch on your Commodore 64. Take a trip back to 1978…" Wait: a C64 in 1978?!
Don't let us put you off: it could very well be a very amusing experience. It would just be very nice if they didn't blather on about how radical and original it is to stage a play in a bar (we've seen plays in Mighty Mighty, SFBH and the Southern Cross, among others). And it would be really, really nice if they gave just a teeny bit of acknowledgement to the people who have already done the same thing so very very well.