NZ Fringe Festival 2012 into week two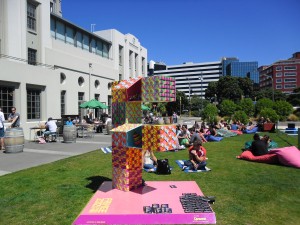 The New Zealand Fringe Festival presents emerging artists in a festival of weird and wonderful performances around Wellington. The shows are are reasonably priced (or free) and are held in venues all over the city. The programme is full of shows, conveniently divided in the programme into genres –  Comedy, Dance, Music, Theatre, or Visual Arts.
They say "Be curious. Be brave. Take a chance and support our Fringe participants with your presence." We say "Yes let's!"
What have you seen in the New Zealand Fringe Festival? What are you planning to get to? What do you recommend?