World Cinema Showcase 2012
After a splendid Wellington Film Festival last year, the New Zealand International Film Festival might be forgiven for putting their feet up and taking it easy but instead they have gone out of their way to produce another basket of goodies to fill the Easter weekend and beyond: the grandly titled World Cinema Showcase.
Arguably the only real difference between their two events now is the scale – and the lack of Embassy big screen – but there is quality all over this year's Showcase. Like they do at its older – wintrier – sibling audiences are surely tempted to try the "will it come back" lottery but those odds are deteriorating all the time. Indeed, at time of writing one film (Ralph Fiennes' Coriolanus) has already been withdrawn from the commercial release schedule and Showcase screenings are the only chance to experience it on the big screen.
As is my wont, though, I asked the Showcase people to feed me previews of the little battlers, the unheralded, the films that are often overlooked by a media demanding big names, headlines and page views. I was given 10 to look at, a couple dropped off as I didn't feel up to recommending them, but I've added two more that I saw (or partially saw) at last year's Festival. So, here's ten to watch at Showcase 2012.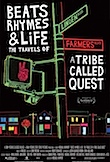 Music docos have always been a major component of both Festival and Showcase and several hundred Wellington moviegoers were disappointed when a power cut interrupted the July screening of Beats, Rhymes & Life: The Travels of a Tribe Called Quest. They (meaning I) get a chance to see the conclusion of this fascinating portrait of hip-hop pioneers in an uncomfortable middle age. Also dealing with the fallout from success are the folk duo Glen Hansard and Markéta Irglová, Oscar winners from the 2006 film Once. As The Swell Season, they toured and recorded, trying to ride the wave they were on and keep their relationship intact at the same time. Hansard's troubled family background and Irglová's youth conspire against them however and the film of their post-Oscar lives is more about a relationship fizzling out than your usual rock documentary. Which is good because there's nothing startling about the music.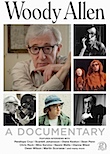 Due to intense pressure from a large [redacted] overseas film festival, the Showcase has had to withdraw the theatrical cut of Bob Weide's impressive biography, Woody Allen – a Documentary, in favour of the essential 3+ hour television version. This is what you might call a win for Wellington audiences as the extended duration gives Allen and his collaborators much more breathing room and there are plenty more intriguing details revealed about his working methods. As you might expect for a filmmaker whose best years are behind him, the first part is the most interesting, but even part two encouraged me to check out later films that I had dismissed like Sweet and Lowdown and Bullets Over Broadway.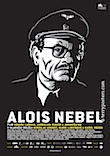 There are two examples of recent animation for grownups on offer: Alois Nebel is a Czech drama about a repressed rural stationmaster in 1989, struggling with his past and not really ready for a post-Socialist future. Aesthetically, Alois Nebel asks how much detail and texture you can take out of a picture and still have it captivate and move you. The answer appears to be quite a lot. Also inspired by a graphic novel but full of colour this time is Chico & Rita. An ageing Cuban jazzman looks back on his past and the one that got away – beautiful singer Rita who achieved the success in the US that Chico couldn't manage. The sexiest cartoon I've seen in a while.

On the final day of last year's Festival I managed to sleep through most of Nuri Bilge Ceylan's masterpiece Once Upon a Time in Anatolia, a gently paced policier about a missing body and a dubious confession. I'm looking forward to reacquainting myself with it – after a good night's sleep this time.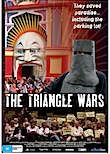 Three distinctive documentaries formed the core of my preview watching this year. The Triangle Wars starts out recording the NIMBY protests of Melbourne's St Kilda residents as they try and prevent a multi-million dollar redevelopment of their beloved foreshore. It soon morphs into a cutting portrayal of local body politics and (possible) corruption, reminding us that – even though they look innocent enough – those who would rule our boroughs need as much scrutiny as cabinet ministers.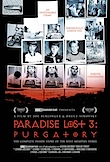 In the 1996 Festival (I think) I watched a documentary called Paradise Lost about the dubious convictions of the West Memphis 3 for some brutal child-murders. I was outraged – for about five minutes – and then proceeded to forget all about them until Paradise Lost 3: Purgatory arrived. Updating us on the boys (now men), the campaign to release them and the shifting sands of truth and belief, this film stands alone as a horrific tale of a community witch-hunt leading to enormous injustice. It's impossible not to be stirred at every stage.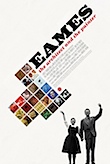 Designer Charles Eames is probably best known for the still-manufactured furniture that bears his name, but the work produced by him – and his unsung right-hand and wife Ray – from the 1940s until his death in 1978 is surprisingly wide-ranging. The Eames' didn't just design things though and in Eames: The Architect and the Painter we see that they were about designing ways of thinking about the world and how we function within it. They made films, buildings, exhibitions, experiments. They followed their nose and wanted to see what happened next.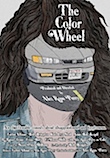 Last, and possibly least, is Alex Ross Perry's The Color Wheel which received some notoriety last year as Indiewire's Best Undistributed Film in their annual critics' poll. Perry himself stars with co-writer Carlen Altman as disaffected siblings forced into a road trip together so they can retreive her stuff from an ex-boyfriend (and college professor). They bicker incessantly and you wonder why you're putting yourself through this but, darn it, they grow on you and by the end you find yourself invested. Perry's not much of an actor – his delivery is almost all in deadpan Michael Cera style – but Altman has some range and the 16mm black and white photography gives the film more gravitas than the micro budget would normally allow.
The World Cinema Showcase opens at the Paramount on Thursday 5 April and runs for two weeks.
Cross-posted between Funerals & Snakes, Wellingtonista and the Capital Times.