A few weeks ago we previewed the garments and accessories created for Project Glow, a fashion competition for reflective gear. Last Saturday evening we attended the Wellington show (the Auckland show is on Saturday 26th, tickets here).
Right now it's hard to compete with all those luscious burger photos here on The Wellingtonista, so we think we need to lead this piece with the bestest model in the whole darn show: Daisy (photo stolen from the Project Glow Facebook feed).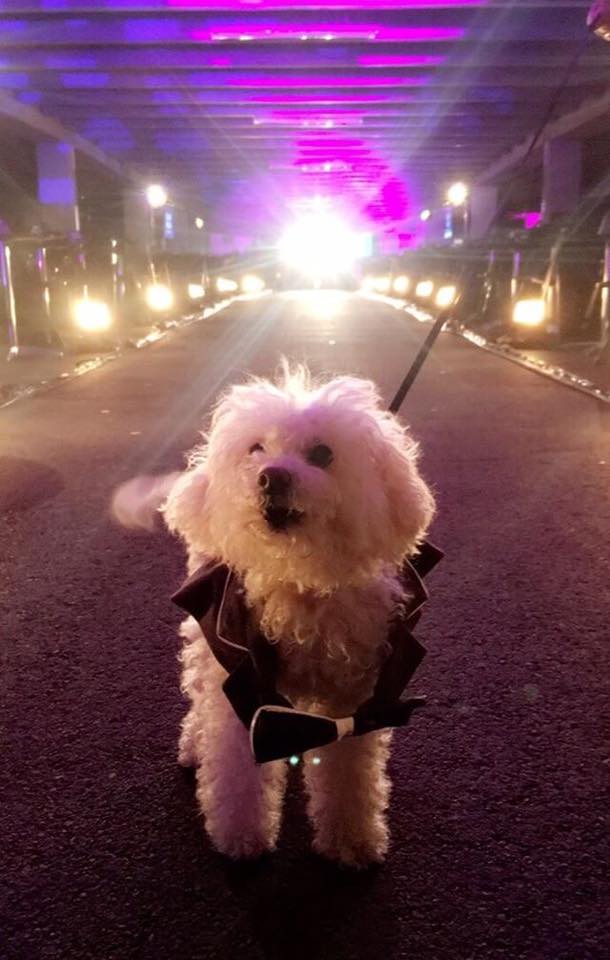 We're sure you will agree that being visible is important for all members of your household, and so it was great to see pieces on show for everyone.
{ 0 comments }