You've heard the complaints. You may even have uttered them yourself. "What happened to summer?" "Call this a summer!?" "Bloody Wellington summer." And the half of official summer that Wellington's had so far is definitely significantly less warm than usual. But is it really that unusual, and are we perhaps expecting too much from a Wellington summer?
I decided to visually compare the temperatures for the 2016/17 summer so far against the previous 5 years of data. The chart below shows the temperature every hour at Wellington airport between August 2011 and the end of November 2016 as grey dots (they're transparent, so they build up over the years to show the most common temperatures as darker regions). The orange curve shows smoothed average temperatures for 2011-2016, and the red dots show every hour of this summer so far, animated by day [technical notes are at the end of the post]. Click the animation for a larger version.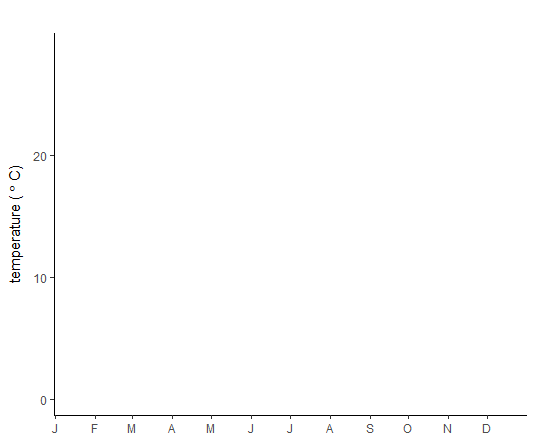 What does this show? It's just possible to see that this summer is on average a bit cooler than the last 5 summers, particularly in early January, but the difference isn't striking. We had a few days when temperatures plunged into single digits, which is uncommon for this time of year, but not unheard of. We've only had a couple of days that reached the mid 20s, and we had nothing like that scorching Christmas Day in 2012 when it nearly reached 30°C.
But I think what's most noticeable is that the weather has been changeable…just as it is every summer, and pretty much all of the time in Wellington. We have a mid-latitude maritime climate, not a subtropical or a continental one, so we don't get extreme differences between seasons, or long, reliable stretches of hot fine weather. The chart shows that the difference between one day and the next is often more than the difference between seasons. Temperature isn't the only thing that indicates a fine day, and I'll get around to looking at other aspects, but for now here are some detailed charts of Wellington climate that show that the seasonal difference in windiness, cloudiness and precipitation aren't that massive either. Keep reading →
{ 1 comment }