warm, fuzzy and very cuddly
Every month the Underground Market has a larger Theme Market with more specialty stalls. This Saturday it's about wool, things made from wool, and things to do with wool. So quite surprisingly they call this speciality event the Wonders of Wool. It runs from 10am till 4pm this Saturday May the 4th.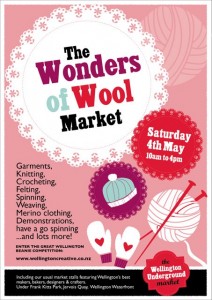 Some of the better known indie dyers at the market are Auckland's Happy Go Knitty, Verandah Yarns, Joy of Yarn and knitsch from Holland Road in Petone. Plus you can expect a myriad of hand knits and knitting tools to go with all the yarn.
Tash from Holland Road Yarn, will be there with her own knitsch range of hand dyed yarn (and I've seen Tash's hands after a dyeing session and confirm it's all done by her). other yarns and loads of tool for turning your yarn onto an object. Over at the Holland Road website you can win a twice as nice ticket to Handmade 2013  (more about that next week)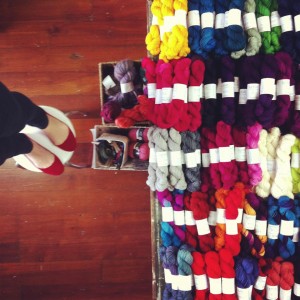 Happy Go Knitty is doing a few special things ahead of and at the market, the first 10 customers on the day will get a wee gift! and if you head over to her website and leave a comment you can win a FREE skein of yarn! or 25% discount on that day's purchase!