New at the Movies: The Company You Keep, Rebelle (War Witch), Haute Cuisine, Antiviral and Jurassic Park 3D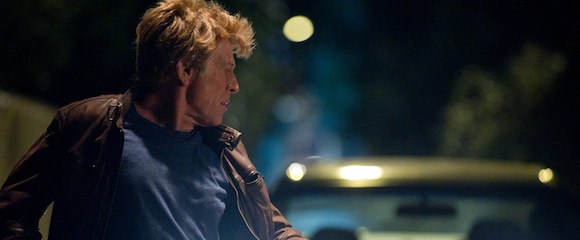 It's easy to laugh at ageing movie stars. Crumbs, when they make films like The Expendables they actively encourage us to make jokes about creaking joints and dicky hips. But let us pause for a moment and salute the longevity of one of the greatest movie stars there ever was, someone who was headlining box office smash hits when Arnold was still just pumping iron and Bruce was still at High School.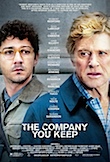 Robert Redford – the "Sundance Kid" – is 76 years old and in his new film, The Company You Keep, he does quite a bit of running around even though you can see he has the slightly uncertain gait of someone whose balance isn't what it was. He rations out that million dollar smile pretty carefully too, as this is another of his serious politically-aware dramas – couched in the form of a thriller.
Redford – who also directs – plays progressive small town lawyer Jim Grant, a widower with a sparkling twelve-year-old daughter (Jacqueline Evancho). When he turns down the chance to represent Susan Sarandon's former domestic terrorist, who is captured nearby, local reporter Shia LaBeouf starts digging into his background and finds some dangerous surprises. Grant is forced to go on the run with LaBeouf (and the FBI) chasing him and other pensioners like Julie Christie and Nick Nolte all around the Midwest.
So far, so engaging. The scenario is inspired by the real life Weather Underground, a left-wing militia that either blew up or set fire to, various Government targets to protest the Vietnam War. Another fanciful version of their supposed lives on the run, Running on Empty, starred River Phoenix in 1988.
I wish I had enjoyed The Company You Keep more as it is the kind of material that is usually right up my alley. The problem here is of the fish/fowl variety – not enough politics for the politics junkies and the thriller never rises above tepid. This is an imperfect analogy, so forgive me, but it's as if (late period) Woody Allen tried to direct a Bourne movie.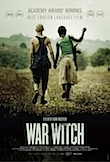 Returning from the very strong French Film Festival, we have two dramas that are a study in contrasts – Canadian co-production Rebelle (akaWar Witch) by Kim Nguyen and Christian Vincent's Haute Cuisine (aka Les saveurs du Palais, the literal translation of which is The Flavours of the Palace which is much better than the horrible cliché that actually got attached to it).
War Witch is a remarkable magical realist portrayal of the tragedy of child soldiering in one of Africa's many civil wars. The phenomenal Rachel Mwanza plays Komona, kidnapped from her village by the rebel army and forced to murder her own parents. She is the only one to survive the new company's first action and superstitious commanders start to believe that she is a lucky charm, hence "War Witch".
Hypnotic, beautiful, upsetting – War Witch is an extraordinary achievement, totally deserving of an Academy Award nomination against Amour and No earlier this year. By any definition, this isn't going to be everyone's cup of tea but I'm going to highly recommend it anyway.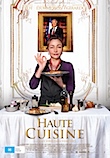 In the slender Haute Cuisine, Catherine Frot plays Hortense Laborie, plucked from rural obscurity to run the private kitchen for President François Mitterand while he was President of the French Republic. He wants to eat nostalgically and her authentic recipes and fine fresh ingredients fit the bill. As food movies go, this gets the presentation of the actual cuisine very right. Every dish looks like it has been plucked straight from the oven, and even though this reviewer may not have been won over by cabbage stuffed with salmon, you can see the care and attention that has gone into every dish.
I just wish I could say the same for the story, which lacks drama – a fundamental flaw you might think – and uses a rather redundant framing device of Mme Laborie cooking in Antarctica to emphasise the subtext of a dedicated, middle aged, career woman professionally going about her craft while misunderstood but not unappreciated.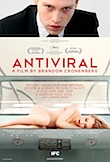 With Antiviral, Brandon (son-of-the more-famous-David) Cronenberg has made an object lesson in intelligent low budget horror. In the near future, our obsession with celebrity will have become so grotesque that fans will be injecting themselves with viruses harvested from their favourite screen stars, in order to get even closer to them. A licensed market for these wee bugs is being undermined by piracy and counterfeiting and thus Antiviral manages to bring the entire zeitgeist rather nicely to the boil. Although the film drifts a little in the final third, the premise – and the clever construction of a future world out of today's everyday items – makes the film a worthwhile watch and Cronenberg a name to keep an eye on.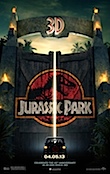 Last year the Embassy played a one-off screening of Jurassic Park on DCP and they are now playing the 3D version. For reasons of science, then, I sat myself in the very same seat as last year so I could compare the two formats and help guide you on whether the extra D is worth it. The answer, I can report, is a firm "maybe". After all, the original made $350m in 1993 so I think it's fair to say that no one was holding out, hoping for a 3D version at the time.
The conversion is perfectly fine – though not to the level of Cameron's Titanic last year – and 3D gives Spielberg's elegant direction a helping hand with some of the more thrilling dinosaur moments. If you haven't seen this film on the big screen since it was first released, I can recommend you check it out this time, though I can't imagine the 3D version will end up as the definitive way to see it.